Material
Main – 300D Polyester Ballshadow
Dimensions
Backpack w/o Airbag & Cartridge – 15 L
Backpack w/ Airbag & Cartridge – 13 L
Airbag
Mammut Removable Airbag System with Snowpulse Inflation 2.0 – The Removable Airbag System is based on a square airbag that deploys behind the the wearer's head. The user can easily and safely install the airbag in the appropriate backpack and remove it again as required. The airbag is designed to help avalanche victims achieve an optimal position by keeping the wearer's head and upper body on the surface of the debris.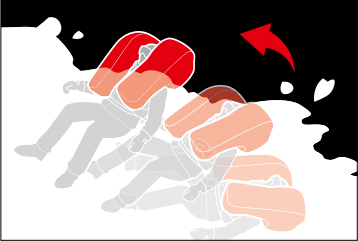 Maximum Reliability – Mammut® avalanche airbag backpacks are designed so that they can be used normally for years, without being deployed once. If there is an actual emergency, they can be deployed with maximum reliability: using a powerful force, the system inflates the buoyancy device within 3 seconds, even if there is resistance. An 100% proven mechanical system with a cartridge that is ready-to-use for years to come provides the reliability that safety-conscious freeriders and ski tourers need.
Complete Flexibility – When you buy a Mammut® avalanche airbag backpack, you don't just get a product, you get an extremely flexible system. The many different backpacks within the Removable Airbag line are designed to allow the airbag system to be easily removed and installed in each of the individuals models within a few minutes. Depending on your requirements, you can expand your range of equipment to include other models (without a system): this means you're perfectly equipped for any powder activity. You also have a fully operational tour backpack at hand from spring to fall, which saves you money. NOTE: The Removable Airbag System can only be installed in Mammut® Removable series backpacks.
Simple Operation – The Mammut® airbag system is designed so that operation is faultless and extremely user-friendly. Screw in the cartridge at home, quickly check the airbag system and fold out the deployment handle before your start - ready for powder!
Ready For Use in Any Conditions – Mammut® airbags are based on a simple mechanical system. The pressure cartridge, the energy store of the system, is always completely ready for use in any weather or temperature.
Pockets
Internal Compartment for Avalanche Safety Equipment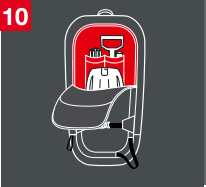 Front Zipped Compartment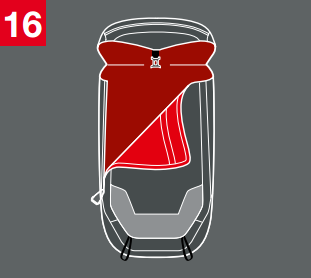 Features
Warning – Wearing an airbag backpack is no guarantee of survival in an avalanche. Backcountry travelers are highly advised to educate themselves in snow stability assessment, route finding, and companion rescue and carry all of the conventional avalanche gear in addition to the airbag.
Thermo-Molded Back for High Carrying Comfort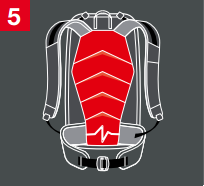 Diagonal, Stowable Ski Carry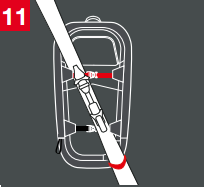 Snowboard Carrier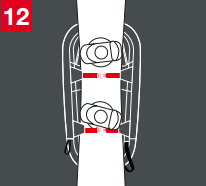 Hydration System Compatible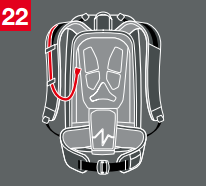 Safety Leg Loop
Refill
Cartridge Not Included – Mammut airbag packs are sold without the cartridge which must be purchased separately.
Refill Locations – The Mammut air cartridges can be filled to 3000 psi with dry breathable air at most dive and paintball shops using a standard paintball adapter. You'll need to bring your own refill kit (gasket and cover plate) most times. You may call 800-451-5127 ext. 1 to speak to a customer service representative to find refill options near you.
Cartridge Rental Stations – Mammut® provides a global cartridge rental program to make it easier to travel with Mammut® avalanche airbags. Many guides, heli, and cat operators offer rentals for their customers, and there is a listing of shops offering rental service at www.mammut.ch/cartridge-rental. If there is no shop nearby, or your schedule does not permit a stop, Tahoe Mountain Sports (www.tahoemountainsports.com) in the US and Avalanche Safety Solutions (www.avalanchesafety.ca) in Canada offer a reasonably-priced cartridge rental service where a full cartridge is shipped to your destination so it's awaiting your arrival.