Contest Details - Hakuba, Japan Trip Giveaway by evo & Justfares.com

Entry Page || Trip Details & Itinerary || Official Rules

Hakuba, Japan - Winter, 2012
Indulge your powder and sushi cravings on this mystical journey to the center of Japanese bliss. Morino Lodge will host 5 FREE nights accommodation for tons of snow, great powder, huge backcountry opportunities and access to relaxing hot springs. Moreover locals stay within the lines. Take one step over the rope line and, well, you get the picture. Did we mention Morino Resort's tag line is "Deep Japanese Powder"? Enough said.
Few foreigners get to experience the art and culture of skiing or boarding Japan - now you can join the few. We'll take care of the details and let you enjoy this, thanks to Justfares.com and evo, at a price that you can't beat: FREE 99!
Overview


Duration
5 Days

Dates
Winter 2012 - Jan. 8 - April 7 (choose within that window)

Location
Nagano, Japan

Activities
Skiing, Snowboarding, Exotic Monkey-Infested Natural Hot Springs, New Cultural Experiences, Deep Japanese Powder, Nightlife & Restaurants
Enough about bathing with monkeys. What about acres and acres of ridiculous terrain, endless runs, and over 10m of annual snowfall (yes, that's 32 feet)? It's there. And it's waiting for you.
5 free nights accommodation at Morino Lodge, or stay longer and pay for a few nights
Varied and interesting terrain, deep pow, and access
Non-stop sushi, purple rice, and Japanese blueberries
Round Trip Airfare provided by Justfares.com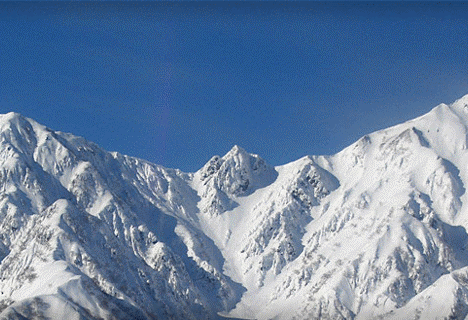 Terrain: Couloir is not a Japanese word, yet...

Trip Details
Airfare: Roundtrip air from LAX to Narita, Japan
Lodging:Lodging - 5 nights lodging includes breakfast
Lift Tickets: TBD
Terrain: Big mountain, freeride, groomers
Activities: Japanese fare, exotic natural hot springs, snowboarding, partying at will
Accommodation: Morino Lodge
Meals: Breakfast included
Gear Included:
How to Enter:
Click Here and Enter to Win!
Improve your odds - share it with your friends:
Duration: 5 days
Trip Valued At: $7,000
Dates: Jan 7, 2012 - April 7, 2012 (your choice within window)
Want to buy this exotic adventure trip?
Justfares.com can tailor it to your needs
.
Sponsors
:
Salomon Ski
,
Salomon Snowboards
,
Oakley
,
Under Armour
,
Bern
,
Dakine
,
Justfares.com
,
Morino Lodge