Shell Material
DRYRIDE 2L Durashell™ – Features technical weatherproofing and breathable properties in a buttery soft yet bomber package. Various insulations and lining systems can be incorporated to fine-tune the overall warmth, comfort, and breathability of the garment.
Membrane
GORE-TEX® Waterproof/Breathable Membrane – Durably waterproof and breathable, the GORE-TEX® membrane is also completely windproof and super lightweight, allowing your hands to stay warm, dry, and dexterous, no matter how nasty the weather gets.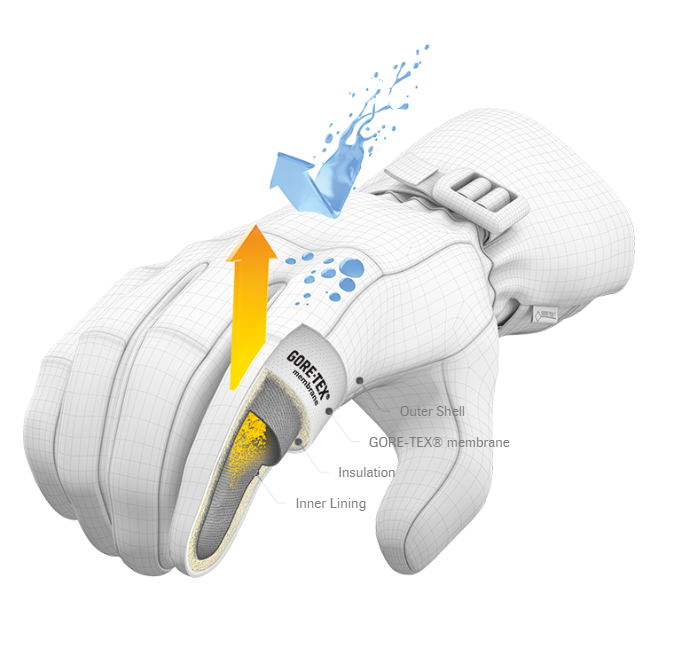 Insulation
Thermacore™ Insulation – Thermacore™ is a synthetic low-bulk insulation material that is easy to maintain has waterproofing abilities and is breathable.
Lining
Brushed Microfiber Fixed Lining – The unique breathability properties of microfiber make it ideal for pulling heat-robbing moisture away from your body before it crashes your party.
Removable, 4-Way Stretch DRYRIDE Thermex™ Liner – For amplified warmth and versatility, nothing beats Burton's DRYRIDE Thermex™ 4-way stretch, removable fleece liners. The unique breathability and quick-drying properties of this fabric also move heat-robbing moisture away from your skin and out through the shell fabric, keeping you dry from the inside out.
Palm
Sticky Icky™ Grip Palm – With Burton's Sticky Icky Grip Palm, if you grab it, you own it. Guaranteed not to slip, with the Sticky Icky you'll be able to get a firm handle on whatever tools you choose to deploy.
Screen Grab® Toughgrip™ – This Burton-exclusive PU synthetic leather has the tech built right in, meaning it will never fray, wear out or wash off. Any device, any finger - you get total touchscreen control without ever exposing your fingers to the cold.
Fit
Ergonomic Pre-Curved Fit – The superior dexterity of this articulated fit means your hands will always be warm and nimble, no matter what kind of action you get into.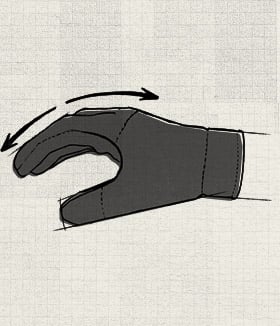 Features
Heater / Vent Pocket