Features
FCS II Fin System – This fin is designed to be used exclusively with the FCS II Fin System, and will not fit in the traditional FCS Dual Plug System.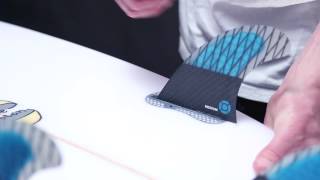 Board Types – Boards with deep concaves and moderate-to-extreme rocker.
Ideal Conditions – Open face, down-the-line waves, particularly good in point and reef breaks.
Designed for Powerful, Drawn-Out Turns with Added Hold
Elongated Template with High Degree of Sweep – Provides exceptional hold off the bottom when carving on the open face.
Ideal for Power Surfers – Do you push hard against your fins and draw out your turns? These are the ones.