Toe Piece
Triple Pivot Elite Toe – Toe construction with impressive retention when freeriding. The spring in the toe is inserted horizontally and with a sole plate inclined by 5° it provides the highest energy absorption so as to reduce the risk of early release. The large supporting surface optimizes the power transmission and allows for great stresses and strains. In relation to their weight, toes with this technology therefore achieve a never-seen-before performance.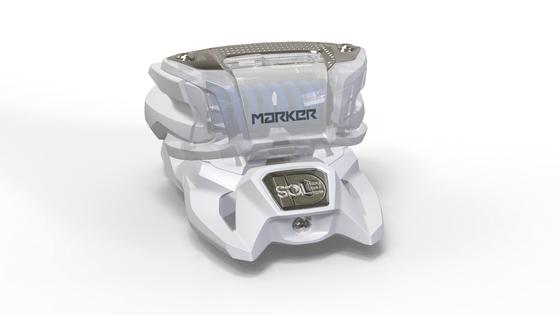 Gliding AFD – All Marker bindings (except the Jester Pro) are equipped with a moveable AFD (Anti Friction Device), allowing a precise release unhindered by dirt, snow, and ice buildup. The type of AFD is matched to the skier type, ensuring perfect functionality from racing to junior and even alpine touring.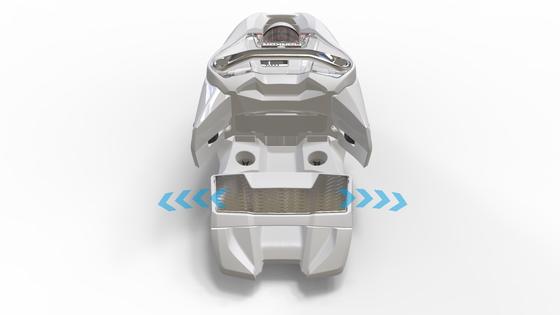 Sole.ID – Marker Sole.ID allows Marker Authorized Retailers to adjust Sole ID equipped bindings to both ISO 5355 (Alpine) and ISO 9523 (AT) boot sole norms.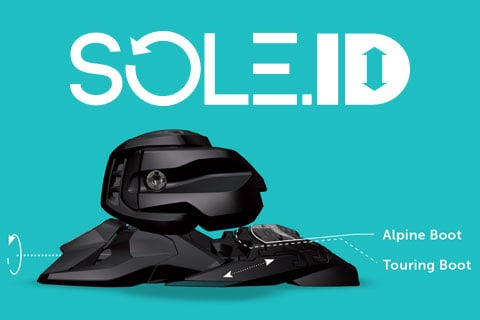 Heel Piece
Inter Pivot Heel – The stunning heel construction delivers superior holding power for freeriding. The Inter Pivot Heel directs the power forces in the angle of elasticity improving the holding power and reducing pre-releases.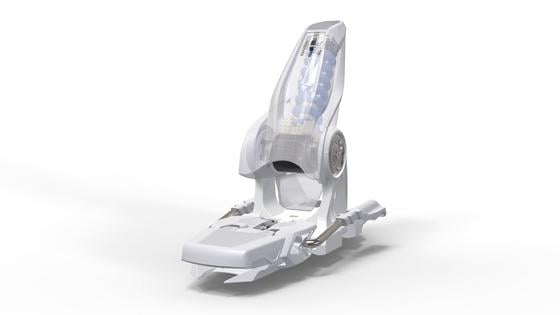 Stand Height – 22 mm
Additional Features
Stand Height – 22 mm
Recommended Skier Weight – < 120 kg / < 264 lbs
Ski Compatibility
We recommend a brake width equal to or at most 15 mm wider than the ski waist width.