Material
Plush Thermo Light
Lightweight, Quick-Dry Fiber – Hydrophobic fiber repels water, minimizing absorption so your booties stay lightweight during use.
Single Rubber Bottom for Durability and Board Feel
Features
Round Toe – Comfortable boot design to promote maximum warmth.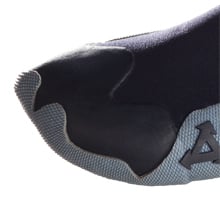 Pull Up Ankle Loop – This pull loop is pressure bonded to the heel for durability. In addition, there is no stitching from this process so less water can get into you booties.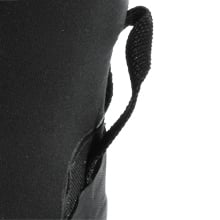 Molded Ergo Strap Design – Less pressure and better support.
Engineered Design – Contoured Fit
Taped Seams
Water Temp
Recommended Temp – 48° - 55° F
Care
Always rinse thoroughly inside and out with fresh water after every use. Hang to dry.