Fit
Last: 100 mm – Perfect for most average width, average instep height feet.
Flex
Flex: 110 – Perhaps the perfect flex for all-mountain advanced and expert skiers who don't need or want race boot level stiffness.
Liner
PrecisionFit Intuition® Liner – K2's premium level liner uses traditional foams around the ankle for superior response and fully heat moldable Intuition® foam around the foot for a custom fit.
Shell Materials & Design
Cuff / Shell – Polyurethane
Energy Interlock – A rivet-free technology that integrates the cuff and shell of the boot. The Interlock stretches when the boot is flexed forward, and the energy is released throughout the turn, creating a smoother, more natural flex than riveted designs.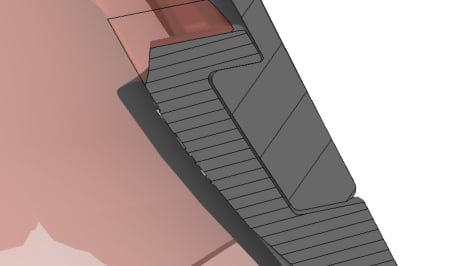 PowerFuse SpYne – A rear co-injected "Y" shaped design that adds strength and power to the Energy Interlock, the PowerFuse SpYne maximizes fore/aft flex efficiency and lateral stiffness for sustained performance and responsiveness in all terrain. Because of the SpYne, we are able to optimize materials in the cuff and shell, eliminating excessive vibrations in rough terrain.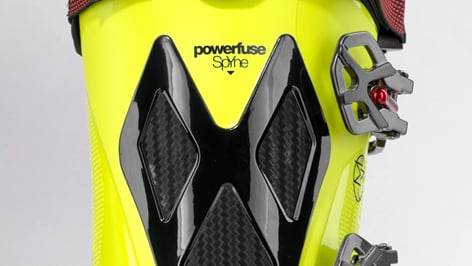 Forgiving Shell Materials – SpYne construction allows the use of more forgiving materials at the cuff / shell junction, making entry and exit of the boots easier.
Stance
Power Wedge – A removable spoiler for adjustable forward lean angle from 12 to 14 degrees.
Cuff Alignment Index – Dual sided cuff alignment for +/- 2 degrees of cuff alignment.
Buckles
6060-T6 Light Alloy Buckles – Extruded hardened aluminum alloy build with a minimalist lightweight design.
Power Strap
40mm Velcro Powerstrap