Material
UltraStretch Neoprene [3 mm] – UltraStretch Neoprene is durable, comfortable and lightweight. To ensure comfort and reduce water absorption UltraStretch is tightly woven soft foam.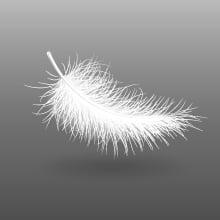 TDC Lining – XCEL's exclusive liner, TDC Thermo Dry Celliant features Smart Fiber Technology. The material is low pile, remains flexible, lightweight and dries fast. Working to maintain your body heat, you stay warm longer which grants you with more energy and endurance.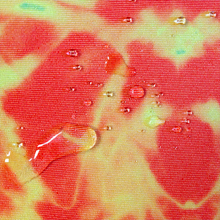 Features
Drylock Ankle Seals – XCEL's donut seal construction keeps water out and forms a snug, comfortable seal.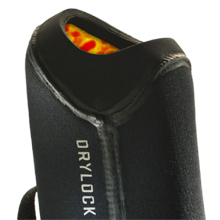 Taitex Outer Seam – Taitex is a durable, flexible outer composite that forms a strong sealed seam.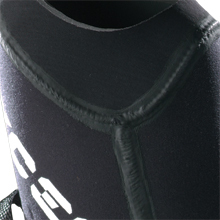 Glued Blindstitched Seams – The neoprene is fully sealed with glue first, then blindstitched over the top. Blindstitching reduces seam bulk, adds durability but does not go all the way through the neoprene. In exchange, you have a durable, warm product that prevents flushing.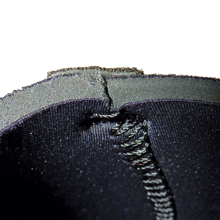 Pull Up Ankle Loop – This pull loop is pressure bonded to the heel for durability. In addition, there is no stitching from this process so less water can get into you booties.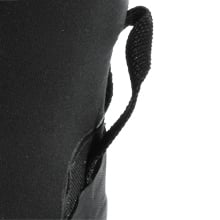 Round Toe – Comfortable boot design to promote maximum warmth.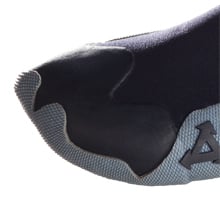 Adjustable Velcro Straps – This feature enables a customizable fit for improved comfort.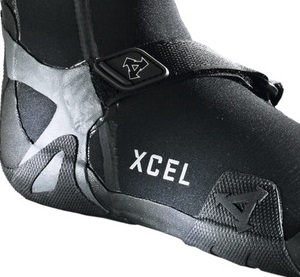 Full "Gripper" Sole