Construction
EXO Protection [Select Tires] – An extremely cut-resistant and abrasion-resistant material added to the sidewalls of select mountain tires. This densely woven fabric is also lightweight and highly flexible, ensuring that the performance of the tire remains unaffected. Choose EXO Protection for exceptionally rocky, treacherous trails where the chance of sidewall cuts and abrasions is high.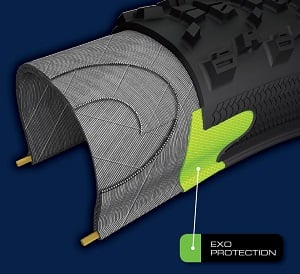 Double Down [Select Tires] – DoubleDown (DD) is the next step in the evolution of the dual-ply tire casing for enduro racing. Two 120 TPI casing layers reinforced with a butyl insert provide the enduro racer with the support and protection of a downhill tire, but in a lighter package.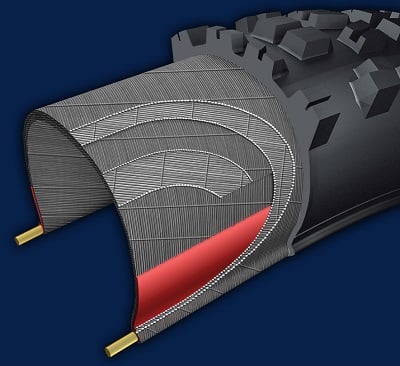 Tubeless Ready [Select Tires] – Tubeless tires provide the rider with many benefits: the ability to run lower air pressures, which improves traction; lower rolling resistance when compared to a tube-type tire; and less chance of flatting since there is no tube. Maxxis Tubeless Ready (TR) tires provide the benefits of a UST tubeless tire without the weight penalty. TR tires use a standard casing and require the use of a liquid sealant in order to make them airtight. Maxxis Tubeless Ready tires are the only Maxxis tires approved for use with liquid sealants. Using a liquid sealant in any non-TR Maxxis tire will void the warranty.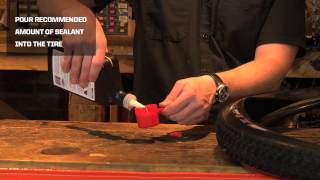 Dual Compound [Select Tires] – Two compounds used within the tread of the tire to offer lower rolling resistance and increased cornering grip.
Folding Bead [Select Tires] – Foldable beads keep the tire secured to the rim but are lighter weight and easily transported. The bead is made of spun aramid or Kevlar® fibers.