COVID-19 Updates

Now more than ever, we're guided by a steadfast commitment to the health and wellbeing of our community. As we prepare to open our doors and welcome the evo family back in, rest assured we're working hard to maintain a safe and healthy environment for all.

We've implemented a number of new safety measures to keep our team members and guests protected. These include:
Adhering to social distancing guidelines
Limiting the number of people in store
Requiring team members and guests to wear face masks (US)
Requiring team members and guests to wear gloves (CA)
Clear signage throughout each location
Additional hand sanitizer stations
Regular store cleaning
Installing sneeze guards at checkouts
Expanding no-contact curbside services
​We're all in this together. Visiting an evo store will look a little different for a while, and we'll need your help to keep everyone safe. Please see below for guidance on our new in-store policies.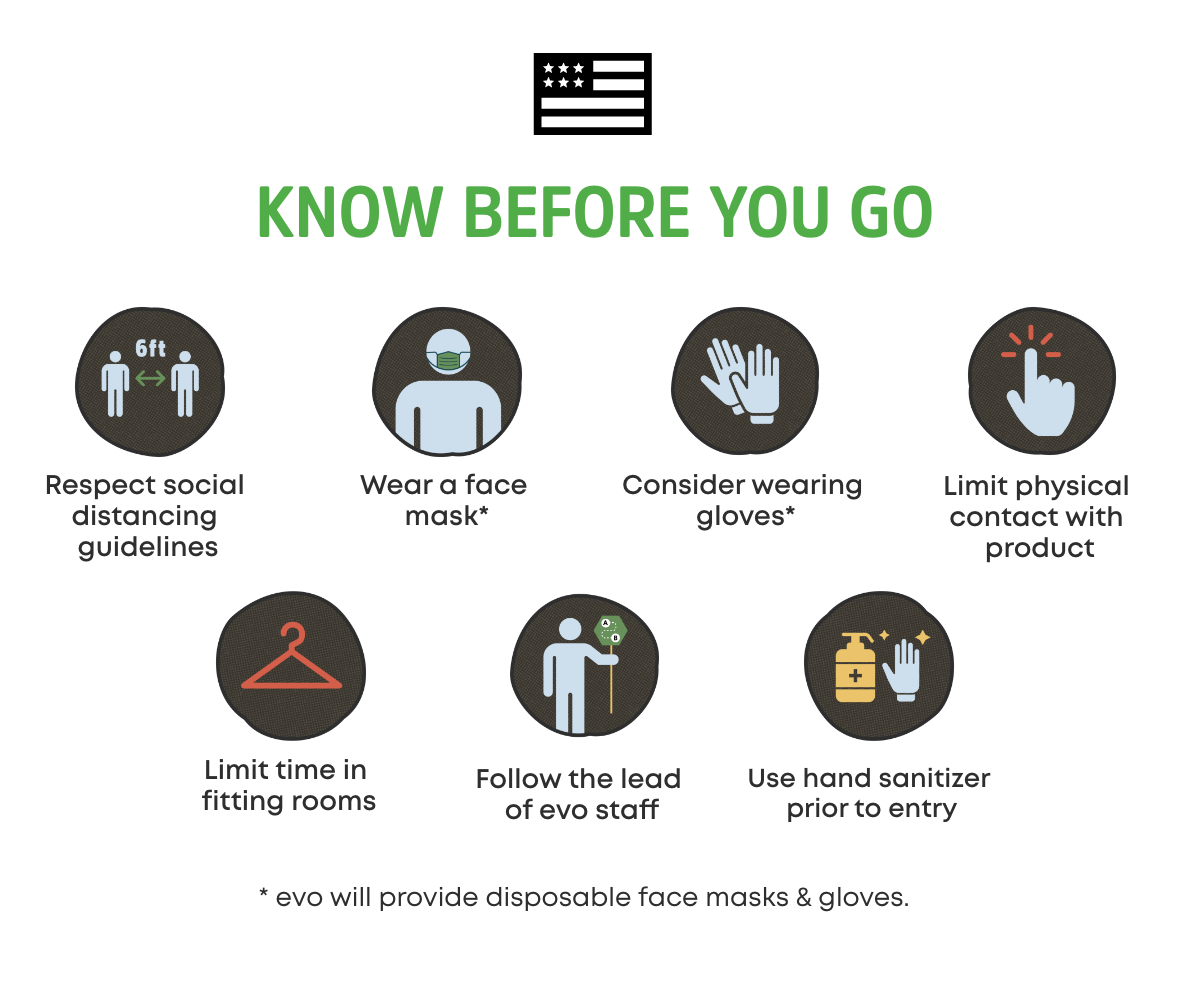 Why leave your beloved package full of gear sitting on your porch out in the open when you can get it delivered for free to our Sumner Warehouse? If you're in the Sumner area, or coming to visit, we invite you to pick your order up from our warehouse in Sumner.

Also at our warehosue, you'll find our small Outlet Store. This location features a wide variety of highly discounted items. These products may be missing packaging, tags, or have other imperfections that make them hard to sell online. Stop in and you might just find a deal you can't pass up!