Fit
Last: 102-100 mm

VVF System - Variable Volume Fit – Dalbello's unique last adjustment system has a collapsing notch just under the tongue of the boot that allows you to adjust the forefoot width from 102 mm to 100 mm - simply tighten or loosen the lowest buckle and leave it - getting in and out of the boot with the buckle closed is no problem.
Contour 4 Shell-Fit – Exclusive Dalbello construction technology that maps the anatomical contours of the foot to create subtle "comfort zones" at 4 critical foot points: ankle, heel, 5th metatarsal & navicular. Relief contours molded into the inside lower shell at these 4 points provide a close and accurate fit and minimize the need for shell modifications.
SplitFit tongue for convenient entry and exit
Flex
Flex: 100 – A moderately stiff flex for all-mountain skiers who prefer a bit of give in their boots.

Adjustable Flex – Thanks to a modular insert applied between shell and cuff, you will get 3 different degrees of flexion.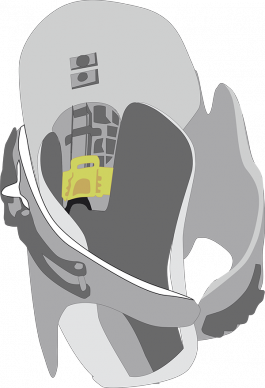 Liner
Trufit Performer 2.0 – Medium Density Ulteva Foam // Microcell Insulated Forefoot Zone // Asymmetric Adaptive Comfort Toe Box // Trufit Performance Insole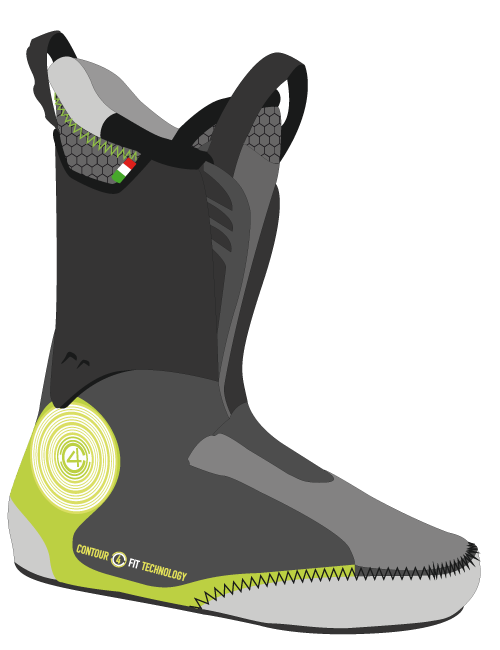 Shell Materials
3-Piece Cabrio Design Architecture – Cabrio Design ski boots are uniquely engineered to incorporate 3 components: the lower shell, upper cuff and, and external shell tongue. This permits the use of stiffer plastics in the lower shell without affecting the smooth and progressive forward flex that's controlled with the shell tongue. This design strengthens the support around the foot for precise lateral transfer of power. Overall the advantage is smoother power transmission, progressive flex and dynamic rebound. Plus the boot is super convenient to put on and take off.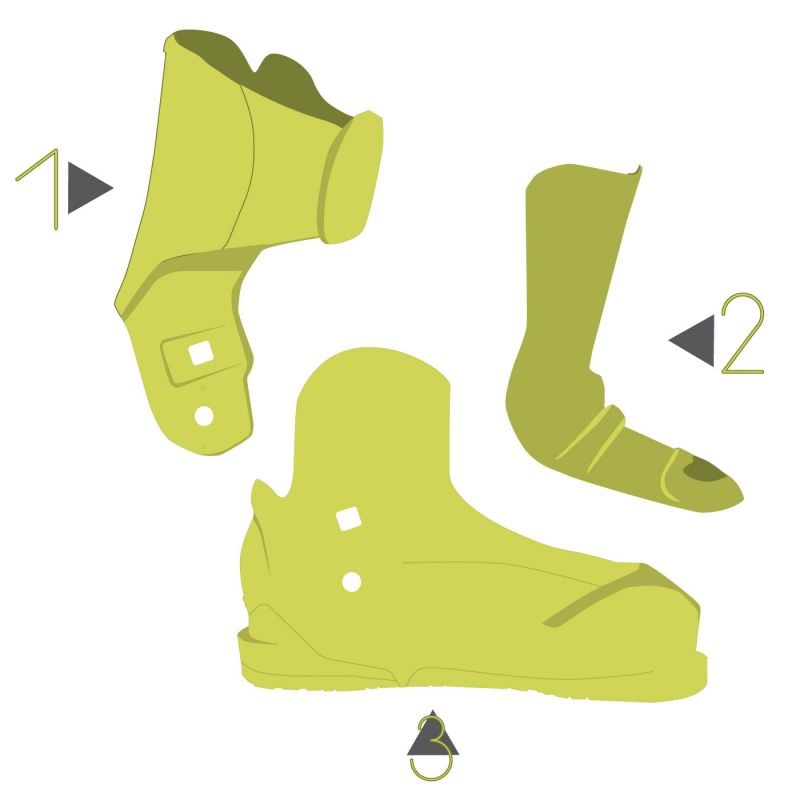 Shell / Cuff / Tongue – PE (Polyethylene) / PU (Polyurethane) / PA (Polyamide)
Stance
Dynamically Balanced Stance – Today's modern rockered skis and lateral skiing technique require a much more upright and neutral (flatter) stance. Rocker Stance allows skiers of all stripes to take full advantage of their equipment by centering their body mass over the sweet spot of their skis for more power and control with less effort. Easy turn initiation with no slide, feel the ski length, maintain edge pressure for better control.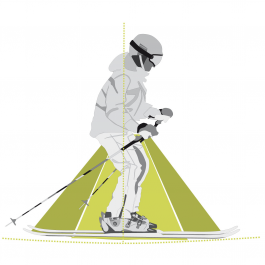 Adjustable Heel Inclinator – Select Dalbello Panterra models feature an adjustable heel height mechanism. Raising or lowering the heel inside the boot can improve rearfoot and ankle comfort for some skiers. Changing foot angle also changes fore/aft balance which can improve ski response and turn initiation for some skiers.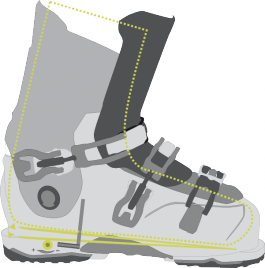 Shaft Alignment (Canting) – The lateral orientation of the cuff in relation to the lower shell can be angled to match the angle of the skier's lower leg when standing.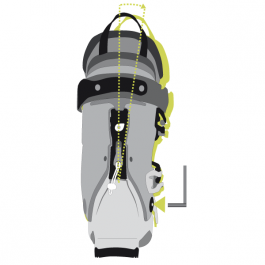 Ski/Walk Mode
Ski/Hike Mechanism – Lightweight and compact, advanced function "Hike/Ski" control combines extended range of hiking/walking motion (Hike-mode), with solid, sensitive, and powerful ski control (Ski-mode). Feature enhanced with 2 Position Flex Control.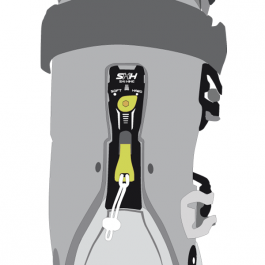 Buckles
Dynalink Rearfoot Retention – Instep buckles are linked to the shell in a direct line with the heel pocket for a highly effective rear foot closure system that minimizes foot sliding, heel lift and boot shell distortion.
Inverted Forefoot Buckle – Forefoot closure buckles (above instep) are inverted to close on top of the boot shell, not on the side. The top closure positioning prevents buckle breakage and bending during rail slides, grinds, falls, and transitions.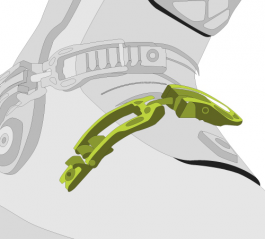 4 Micro Adjustable F16 Aluminum buckles (1 Inverted)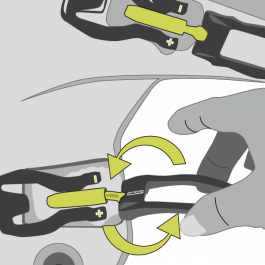 Power Strap
Velcro Power Strap
Sole
HyGrip™ Replaceable Soles – High traction rubber soles for security when walking or booting.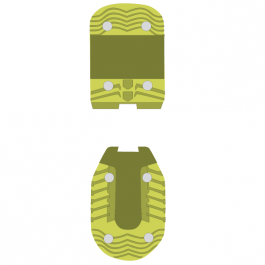 Rubber Clad Hike Sole – Bi-Injection P.U toes/heels + Rubber Arch Clad provide durability, stability and traction while walking & climbing.