Material
100% Hyperstretch 3.0 Neoprene – Its 4-way stretch is designed for supreme flexibility. It's light, absorbs less water and is warm. Super Score.
Bio Fleece Thermal Neoprene Chest Panel – Bio-Fleece Thermal Neoprene- 20% more flexible than other thermal jerseys. It absorbs less water, dries faster, and weighs less.
Liquid Flex Seals – LFS (Liquid Flex Seal) a stretchy, flexible liquid tape that seals GBS stitched seam. LFS refuses to leak and is extremely comfortable.
Water Temp
Water Temperature Range (°F) – 58°-49°
Features
Thermal Smoothie Chest and Back Panels – 16% More flexible than other brands, Quicksilver's Thermal Smoothie material is wind and water repellent to keep you warmer.
Ecto-Flex Knee Pads – Durable, lightweight, flexible outer knee pads that protect you and your board
Hydroshield Water Barrier – Prevents water from entering the suit through the zipper, keeping you warmer for longer
Hydrowrap Adjustable Neck Closure – A completely adjustable neck closure system that creates a secure, comfortable, and watertight seal.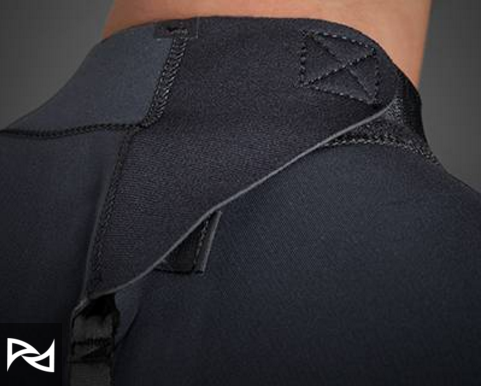 YKK® shorter length back zip