Material
TDC Thermo Dry Celliant Black – Smart Fiber with added heat retention minerals that keep you warmer longer. Also features the new Fusionx Seam Tape.
Texture Skin – Texture embossed rubber that provides excellent wind resistance; ideal for outer chest panels hoods, and other areas that would otherwise lose warmth quickly.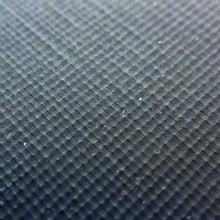 Lightweight, Quick-Dry Fiber – Hydrophobic fiber repels water, minimizing absorption so your hands stay lightweight during use.
Features
Drylock Wrist Seals – An XCEL exclusive, this seamless, engineered "donut seal" construction keeps more water out, minimizes flushing, and forms a snug, comfortable seal.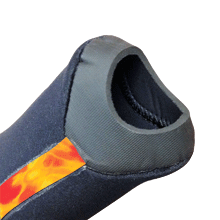 Engineered Design for a Contoured Fit
Grip Palms – Grippy palms help improve traction.
Taitex – Durable, flexible outer composite that forms a strong seam taping.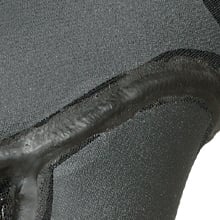 FusionX Tape – High Pressure Seam Protection
Recommended Temp – 46° - 53° F