Features
Split Toe, Solid Sole – Flexible, high performance boot design for enhanced range of motion: The solid sole underneath the split toe means no more of those annoying leash hangups.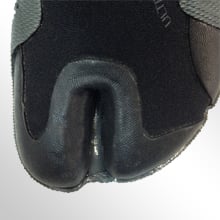 Pull Up Ankle Loop – This pull loop is pressure bonded to the heel for durability. In addition, there is no stitching from this process so less water can get into you booties.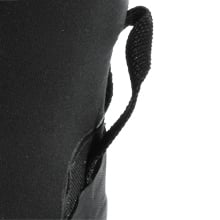 Engineered Design – Contoured Fit
Deconstructed Design – Board Feel
Ultra Thin Sole – For a high performance feel
Water Temp
Recommended Temp – 54° - 64° F
Care
Always rinse thoroughly inside and out with fresh water after every use. Hang to dry.