Material
100% UltraStretch Neoprene – Comfortable, lightweight neoprene with softer foam and a tighter woven textile for less water absorption, better durability and maximum stretch.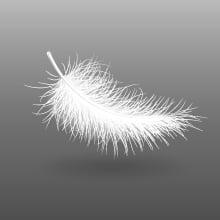 Quick Dry Lining – Fast drying, lightweight, and naturally hydrophobic, this premium inner lining has an accelerated drying time to improve warmth and overall performance, and is made from recycled polyester fibers for a more sustainable final product.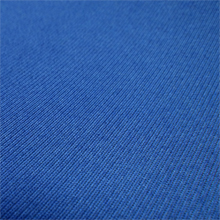 Wind-Resistant Texture Skin Outer Front & Back Torso – Texture embossed rubber that provides excellent wind resistance - ideal for outer chest panels, hoods, and other areas that would otherwise lose warmth quickly.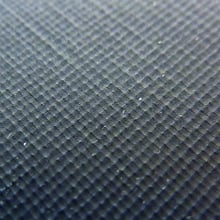 Fit
X2 Front Entry System – Front entry with a short slanted zipper angled along the upper chest and attached at the right shoulder to keep more water out, with a SmoothSkin hem seal on the left shoulder flap. Hooded X2 models also feature a pull cord/barrel lock combo along the left shoulder flap.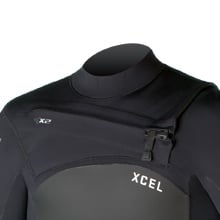 DuraFlex Knee Panels – Comfortable, durable knee panels that stretch with you.
Less Seam = More Stretch – Smarter product design means minimizing seams to maximize stretch. Any seams used are always pre-bent and contoured for a truly engineered fit.
Water Temp
51˚ - 58˚ F
Features
Glued and Blindstitched Seams – A fully sealed, maximum stretch seam construction that keeps water out. Neoprene panels are glued and pressed together, then blindstitched (needle doesn't fully penetrate neoprene, keeping water out). Can be finished with seam taping for added stretch, durability, and comfort.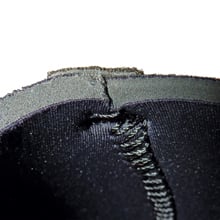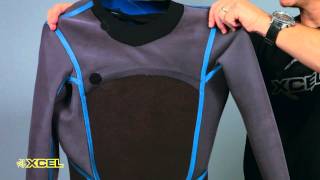 Crossover Neck Entry – Overlapping inner front and back neck panels (underneath the zipper flap) stretch to allow extra wide, step-in-through-the-neck entry.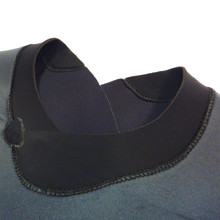 Thermo Dry Seam Tape – This all-way stretch, lightweight, durable interior seam tape creates an even better seal that keeps warmth in and water out.