Material
40% UltraFlex DS / 60% FluidFlexTM
FluidFlex™ – O'Neill's exclusive, high-performing, comfortable, soft, durable and reliable lightweight neoprene.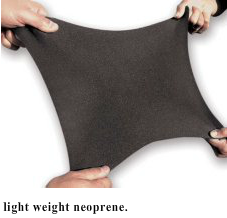 Features
Lumbar Seamless Design – O'Neill knows that even the best surfers spend significant amounts of time sitting on their boards waiting for waves. By applying a single large panel at the lower back of the wetsuit, water entry is minimized and stretch is maximized.
Blackout Zip – Offset zipper teeth greatly reduce water entry.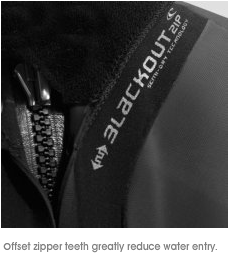 Strategic Seamless Paddle Zones – Ergonomic seamless undersleeve panel that allows for unrestricted motion and prevents rash.
Krypto Knee Padz – The knee pads are abrasion resistant and made of high-stretch neoprene. The panel has an ergonomic shaping designed to extend the life of the wetsuit and protect your knees.
Key Pocket – The key pocket is easy to access and completely secure.
Firewall Insulation – O'Neills lightweight thermal insulation jersey wicks away moisture and increases warmth.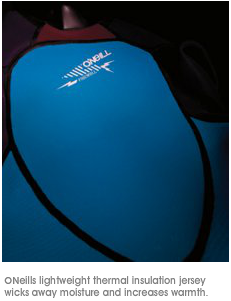 Glued Blindstitched Seams – [GBS] The neoprene is fully sealed with glue first, then blindstitched over the top. Blindstitching reduces seam bulk, adds durability but does not go all the way through the neoprene. In exchange, you have a durable, warm product that prevents flushing.