Flex
Flex Rating: 7 (1 Soft - 10 Stiff) – A stiff flex for sustained power and higher speeds.
Fit
Easy In – Easier and faster to get in. Featuring a gliding patch that is placed at the entrance of the liner for heel glide and easier entry.
Heel Grip – Cat-tongue like material reinforced at the heel helps grip your socks to the inside of the boot for an increased heel-hold.
Liner
Fusion Liner – Unique to Salomon F Series boots, the Fusion liners feature Low Center of Gravity plus mesh channels and one-way valves to circulate and channel air away from your foot. The result is superior long-term comfort and drier feet.
Breathable Valve – A one-way valve to keep moisture out and exhaust old air, that would otherwise break down your liner and decrease comfort.
Lacing System
Wrap Lock – Wrap Lock lace systems use a three-panel design and fused liner to create a low profile closure that secures the heel extremely well and adapts to a variety of leg and ankle shapes.
Footbed
Ortholite C3 Footbed – High density base + memory foam layer + an EVA heelcup for maximum comfort, support, and fit.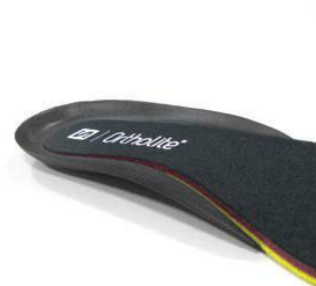 Sole
Hi Flight Outsole – Redesigned for a sleeker look, better board feel, and improved shock absorption with RPU back pads.