Rocker Type
Freestyle 3BT – A team favorite when it comes to all mountain freestyle riding. With the side base and center base equally wide, this flavor is easily the most versatile 3BT Bataleon makes. It enables a powerful and reactive ride with freestyle tendencies and powder float.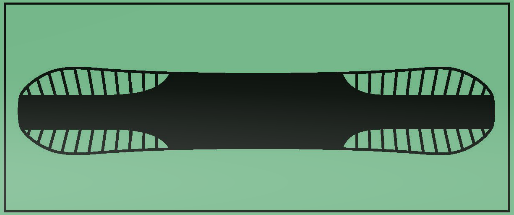 Dynamic Camber
Flex
4 – (1 Soft - 10 Stiff)
Shape
Twin Shape w/ 1 cm More Nose
Sidebase Uplift – Tip: Medium Uplift | Tail: Medium Uplift
Core
Reactor Core – Full poplar with beech hardwood running tip to tail along the edges to improve the board's all-mountain riding characteristics. Beech is stronger than poplar and fortifies the board's sidewall and edges against impacts while also generating more precise edge hold, pop and response along the edges.
Laminates
Carbon Kevlar – Kevlar can stop a speeding bullet and also make your snowboard lighter and snappier in similar ways as carbon. It is used in different ways to fine-tune a board's ride characteristics.
BiAx – Bataleon's traditional and time-tested two-way weave of fiberglass, made light, strong and responsive.
Sidewalls
Solid Walls – The go-to material for flex, weight savings, and durability along the edge.
Base
Super Slick X – Not a basic extruded base. It has the highest molecular content available for an extruded base. That mean's it's super slick, durable and maintenance-free.
Extruded Base
Binding Compatibility
2 x 4 Inserts