Fit
Wishbone Upper Cuff – The Wishbone Cuff defies convention, combing power and freedom into one. Picking up where the Crossbone left off, it features Jumper Cables on both the medial and lateral sides for twice the snap, rebound, and life without sacrificing the high tweakability of a softer boot.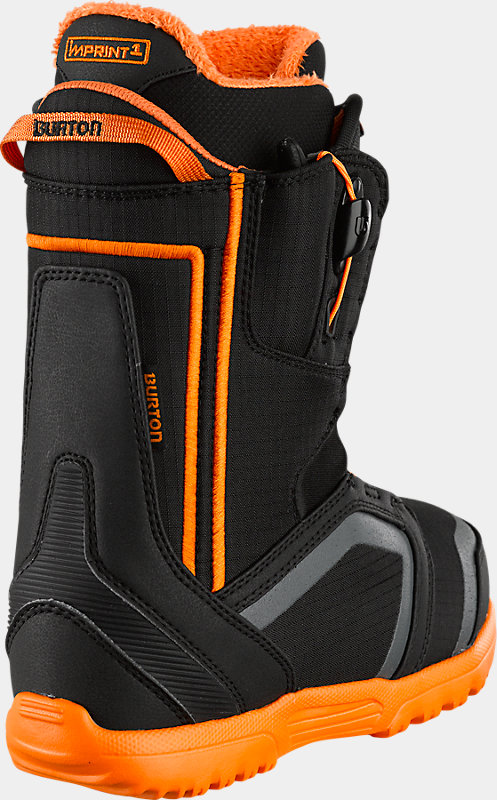 Liner
Youth Imprint Liner – Integrated liner lacing and inner lace lock. Heat-moldable. Fit panels. Level 1 molded EVA footbed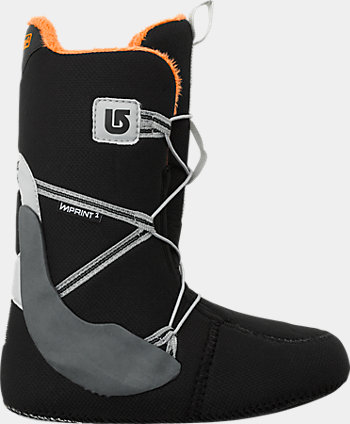 Inner Lace Lock – Quick-lock design keeps your heels locked down all day. Exit's a cinch with the one-handed release tab.
Heat-Moldable – Whether you have funky cankles or a grotesque sixth toe, your feet will be wrapped with comfort in Burton's Imprint™ liners. Ride them right out of the box or shape them to your foot with Burton's EMU heat-molding system, found at your local shop.
EVA – Lightweight and long-lasting shock absorption
Lacing System
Speed Zone™ Lacing – Lightning fast lacing control at its finest. Customize the fit of the upper or lower zone in seconds; because the system is so powerful, you get more rebound, more wrap and better response, all with less effort.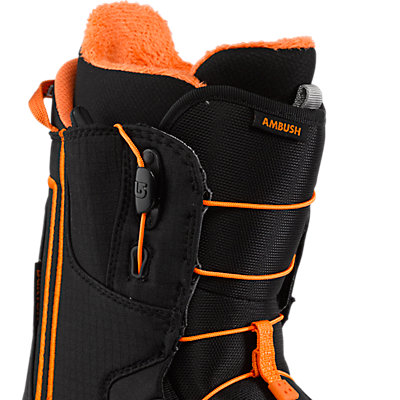 Sole
DynoLite Outsole – Superior cushioning, improved board feel, and consistent support in a 20% lighter weight construction - made entirely of an exclusive cushioning compound specially formulated to withstand repeated impacts and freezing temps for long lasting shock absorption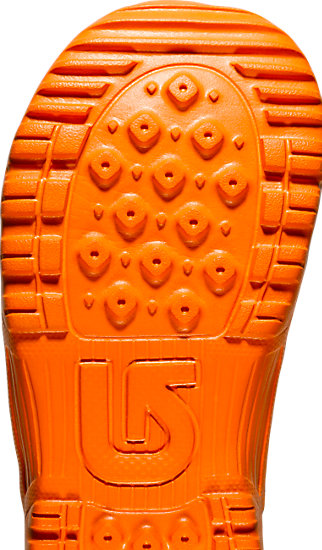 Additional Features
Snow-Proof Internal Gusset – All Burton boot tongues feature an internal gusset construction to completely seal the lower zone of the boot, keeping your feet warm and dry.