Flex
Medium Flex – The United has the perfect combination of playfulness and power. This medium flex gives you the power you need for freeriding and the flexibility you want for freestyle.
Baseplate
SubBase Pad – The SubBase Pad absorbs chatter and takes the compression from big landings before it gets to your bindings.
Unibody Baseplate – The Unibody Baseplate is made with a superlight, consistently flexible polycarbonate construction.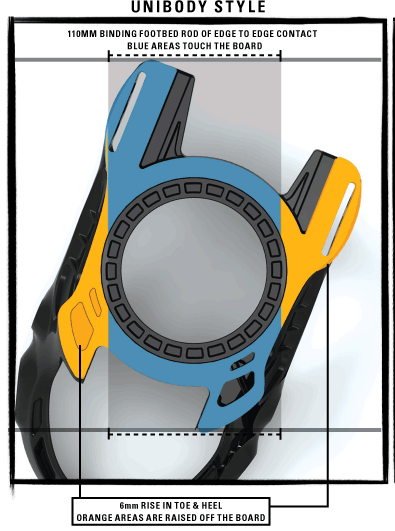 Highback
United Asym Highback – The United Asym is a cored out highback for a lightweight profile that delivers heavyweight durability and snappy flex. Shaped to match natural curvature of boots.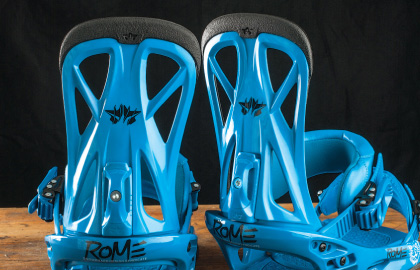 Straps
Contour Ankle Strap – The support and comfort of Rome's Contour Ankle Strap is unmatched by any other and solidifies its versatility in flex for all types of shred. New temperature-resistant materials enhance the fit and comfort.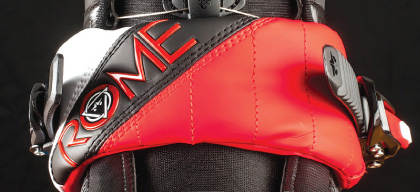 Conformist Toe Strap – Rome's Conformist Toe Strap is a classic design for over-the-top and over-the-toe coverage that conforms to all boots in the market.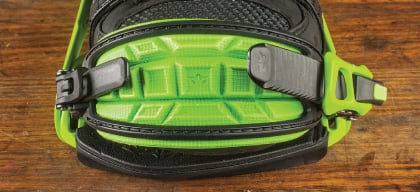 Additional Features
Rome Customization Foundation – Highback rotation, 9 Times Ankle Strap Position, Adjustable Toe and Heel Ramp, Forward Lean
Rome QuickTech Foundation – AutoStrap.2 Technology, QuickStrap.2 Technology, QuickLock Forward Lean