Shaft
14 mm Carbon Triax – Carbon Triax construction overlaps carbon fibers at 60 degree angles around the exterior of the shaft for lightness, strength and rigidity.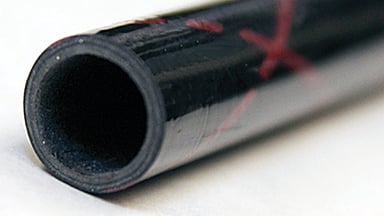 Bubble Inclinometer – Bubble Vial Inclinometer is built into utility hook under grip and offers quick slope measurement.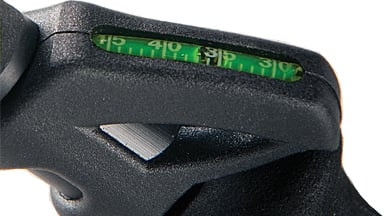 Snow depth ruler
Pole sections screw together to form a 200 cm probe
Adjustability
LockJaw 2 Adjustment System – An over-center cam lever provides easy but super secure length adjustments. Adjustable from 101 - 132 cm (40 - 52") or 105 - 145 cm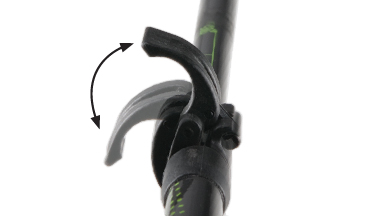 Grip
New Ultra Lightweight Adventure grip with utility hook
Non-slip grip on upper shaft
Strap
Compression Molded 3D Laminate Strap – Lightness and increased comfort
Basket
K2's Webbed Powder Baskets – An alloy outer ring with elastomer webbing: the larger diameter is better for soft now, and soft webbing won't skip out on hard snow.