Rocker Type
Full Rocker – A smooth, gradual bend from tip to tail, with matching sidecut and flex. Extended Low Profile (ELP) gives the skier all the benefits of added maneuverability in soft snow while also delivering smooth, graceful arcs on groomed terrain. By matching the flex and sidecut with the full rocker profile, the skier gains full, uninterrupted edge contact. The more you put the ski on edge, the more effective the edge becomes. The resulting smoothness and predictability is truly uncanny.

Core
Dual Wood Core – As the name suggests, the Dual Wood Core consists of parallel strips of wood surrounded by PU. Featured in the XTD Progressive construction, it is layered with extra glass sheets top and bottom for added ski rebound.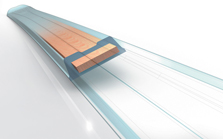 Laminates
Powered by Steel – A metal layer just under the topskin delivers dampness and power at speed.
Edges
XTD Transmission – A softer feel and increased edge pressure helps push skiers to the next level of speed and confidence.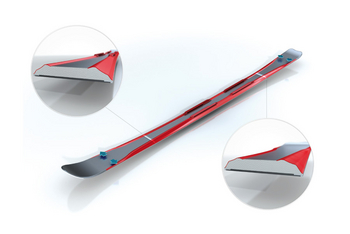 Included Bindings
Bindings Do Not Come Mounted to Skis – Always have a certified binding technician mount and adjust your bindings.
Includes 4Motion 11.0 Bindings