Rocker Type
All-Terrain Rocker™ – Directional design for all ability levels with added versatility and ease in all snow conditions. All-Terrain Rocker features an elevated tip for variable and soft snow performance, as well as camber underfoot for power, energy, and edge-hold in firmer conditions. A flat tail gives you maximum edge contact for precision and edgehold.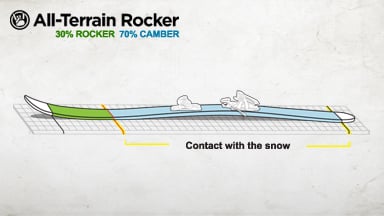 Core
Composite Core – A soft and forgiving core that helps to reduce weight
Laminates
MOD Technology – A secondary core that essentially acts as a suspension system quieting the ride of the ski but does not affect the overall flex of the ski.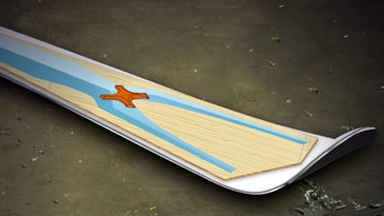 Sidewalls
Cap Construction – Durable and lightweight "cap" skis are built by a sophisticated molding process that envelopes the core and internal materials with the top layer of the ski. Used throughout our ski line, cap constructions can be assembled with a variety of different cores. These variations, such as glass and/or metal materials, are the determining factors of the skis' performance.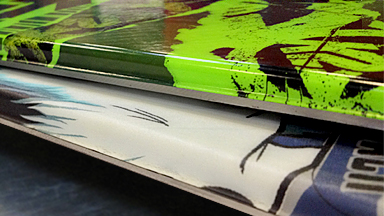 Torsion Box – Torsion Box construction is the foundation for a wide range of skis designed by K2. Depending on the dimensions of the ski, and the amount of flex and torsion designed into it, one model of a Torsion Box ski can differ greatly from another. The versatility of the construction enables K2 to build everything from entry-level through expert skis with this method. Torsion Box skis share common traits of ease, forgiveness, responsiveness, and energy.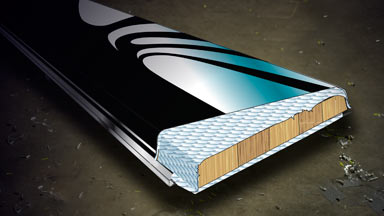 Included Bindings
Bindings Do Not Come Mounted to Skis – Always have a certified binding technician mount and adjust your bindings.
ER3 10 Bindings – The K2/Marker ER3 (Energy Response Plate) is designed for advanced and recreational skiers alike. The ER3 is also shorter and less stiff than the men's system, allowing the ski to flex more smoothly while reducing more than half a pound in weight. This system utilizes a new 20% lighter Compact Toe and a fixed Compact2 Heel design to generate more power, precision, and quickness underfoot.