Rocker Type
Catch-Free Rocker™ – The elevated tip and tail assures effortless turn initiation at slow speeds, stability throughout the turn, and a predictable release from the turn. To make a long story short, Catch-Free Rocker provides confidence, control, and ease for developing skiers.

Core
PU Cap Construction – PU Cap Construction is a durable, lightweight, and softer, built by a sophisticated molding process that envelopes the core and internal materials with the top layer of the ski.
Mod Technology – High-Performance Suspension System Mod functions by absorbing vibrations and impact loads along the entire ski, providing stronger edge-hold and a higher degree of power and control. Mod is a secondary core that flexes and moves on top of the primary core, allowing the overall ski flex to be unaffected.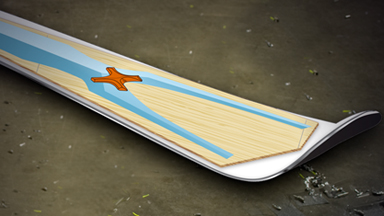 Composite Core – A soft and forgiving core
Included Bindings
Marker ERP 10.0 Bindings – DIN: 3-10 - This beginner to intermediate binding integrates with the ER Plate for more effective transfer of power from the boot to the ski for better control and confidence.
Bindings Do Not Come Mounted to Skis – Always have a certified binding technician mount and adjust your bindings.
Additional Features
Torsion Box – Torsion Box construction gives the ski ease, forgiveness, responsiveness, and energy.