Rocker Type
All-Terrain Rocker™ – Directional design for all ability levels with added versatility and ease in all snow conditions. All-Terrain Rocker features an elevated tip for variable and soft snow performance, as well as camber underfoot for power, energy, and edge-hold in firmer conditions. A flat tail gives you maximum edge contact for precision and edgehold.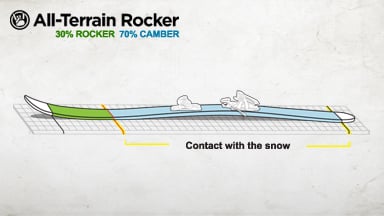 Flex
Bioflex 1 – A combination of 80% dense Aspen underfoot fused with 20% lightweight Paulownia at the tip and tail to reduces weight while blended Bamboo adds performance and durability.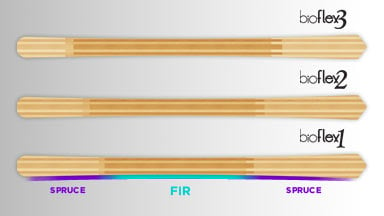 Sidecut
Progressive Sidecut – Progressive sidecut is a combination of two different radii, or sidecuts, that enhance the versatility of wider-waist skis. Standard sidecut theory is based on using a single radius. This works well on narrower skis, but becomes overpowering on wider skis, especially in variable conditions. The use of progressive sidecut on wider-waist skis guarantees improved turn initiation and hard-snow performance.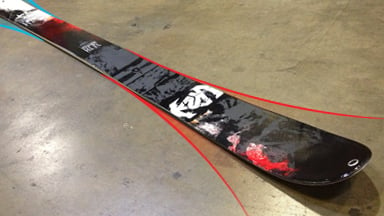 Laminates
Triaxial Braid – Triaxial braiding consists of braiding fiberglass around a wood core to enhance torsional rigidity and add control. Developed in 1988 by K2 engineers, the patented triaxial braiding machine interlocks strands of fiberglass around a milled wood core. This unique method produces skis with great torsional strength while maintaining the lively flex patterns inherent in wood.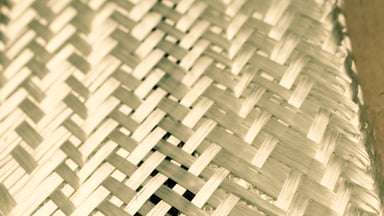 MOD Technology – A secondary core that essentially acts as a suspension system quieting the ride of the ski but does not affect the overall flex of the ski.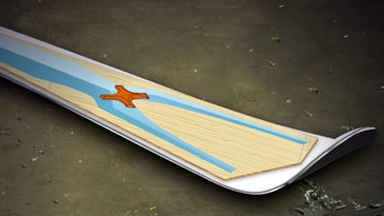 Sidewalls
Cap Construction – Durable and lightweight "cap" skis are built by a sophisticated molding process that envelopes the core and internal materials with the top layer of the ski. Used throughout our ski line, cap constructions can be assembled with a variety of different cores. These variations, such as glass and/or metal materials, are the determining factors of the skis' performance.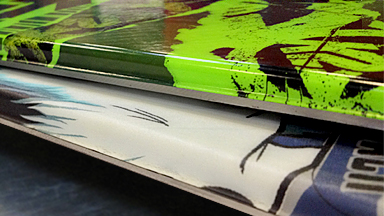 Included Bindings
Includes Marker MX 11 Demo Bindings
Always have a certified binding technician mount and adjust your bindings.