Rocker Type
Continuous Rocker – Rider friendly rocker takes the effort out of going big and landing soft.

Hull
Elliptical Concave – Concave bottom shape designed to optimize edge-to-edge response
Rails/Edges
Taperwall™ – A step-down rail delivers optimum edge control, sound handling in choppy water, bomber impact resistance and added stability at speed. From the belly of the board, it tapers off in thickness acting as a molded fin when the board is on edge.
SingleShot™ Fusion Sidewall – Slingshot transferred the same technology found in high durometer urethane skateboard wheels into the rail of all their boards. Slingshot's innovative manufacturing process literally infuses the rail into the board cores in one single shot, producing unrivaled dampening and durability.
Park-Ready Tune™ – Slingshot fine-tuned the shape of the board's rails for customized performance.
Core
Atomic Core – This all-wood, ultra lightweight core provides the liveliest feel ever. There is no better core material for achieving the best flex performance and durability in a board than full wood. Slingshot's wood is locally farmed from sustainable forests, that's why they call it Columbian Gold.
Base
Ultra-Glide Base – Provides optimum glide across water and obstacles, for ultimate durability
Fins
Four 6" x .75" Lucid Wake Fins
Additional Features
New Fastrack™ – For 2013, Slingshot has completely redesigned its proprietary mounting system and hardware to deliver increased stance options and simplify the boot installation. With a fresh and clean look, the Fastrack™ offers limitless micro stance adjustability and proven superior rider to board connection.
4D Graphics – Utilizing cutting-edge graphic technology, every board features unique graphics and dimensional depth highlighting the core. By combining digital with hand crafted art, Slingshot is able to create boards that have a true sense of depth that is unlike anything else. No two boards look exactly the same.
Flex Rating (1 Soft - 10 Stiff) – 5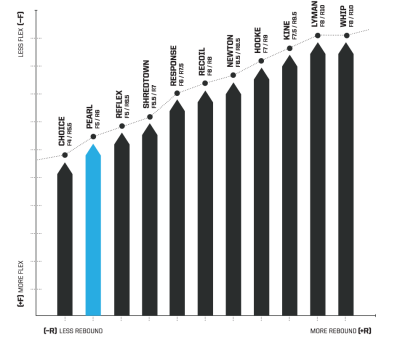 Rebound (1 Low - 10 High) – 6.5
Hand Built in the USA – Using nothing but the highest-quality materials, Slingshot boards are built by Moonshine MFG in the Pacific Northwest.
Note – Longer/Narrower standard hardware may be needed when using non Slingshot Bindings on Slingshot Boards. (Slingshot doesn't carry this. It can be purchased at a local Hardware store)