Construction
In-Mold Technology – The fusion process between the Microshell and the helmet's EPS liner ensure performance in terms of impact resistant for a lighter and more ventilated helmet.

PC In-Mold Construction – During the In-Mold manufacturing process polycarbonate material, used on the outer shell, is fused with the helmet's impact absorbent foam liner to create a super lightweight outer shell. With reduced weight and bulk surrounding the head, In-Mold helmets are more comfortable than traditional helmets.

Ventilation
Scott Cool Plug System – The Scott Cool Plug is an innovative venting solution for progressive helmets. More than a common vent plug, the SCOTT Cool Plug is integrated on top of the helmet. By simply adjusting the Cool Plug inside the helmet, the right amount of airflow can easily be achieved. Exhaust ports remove stagnant air, helping to circulate fresh air inside the helmet.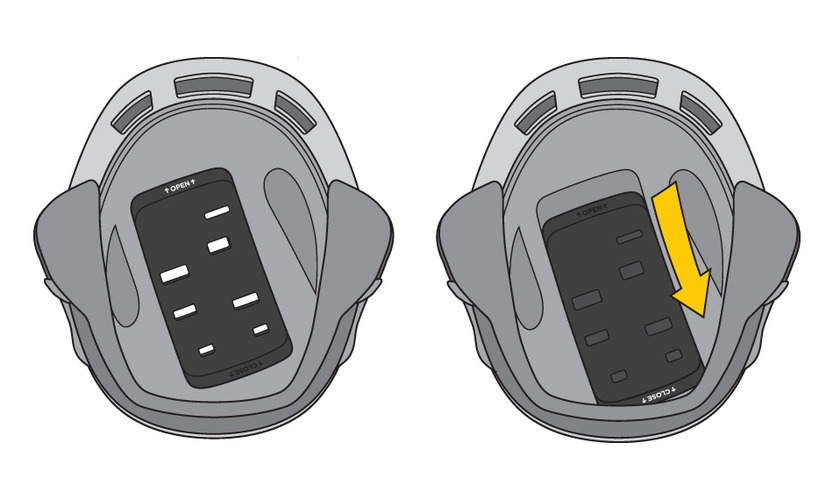 Scott G-Vent System – Scott's G-Vent system is the most advanced helmet venting system available and reduces goggle fogging while increasing helmet airflow. Intake vents placed on the helmet visor, just above the goggle, pull air through the goggle frame, removing stagnant air known to be the cause of goggle fogging. Stagnant air is then channeled away using exhaust vents located on top of the helmet. The result is a venting system that allows your goggle and helmet to breath more efficiently.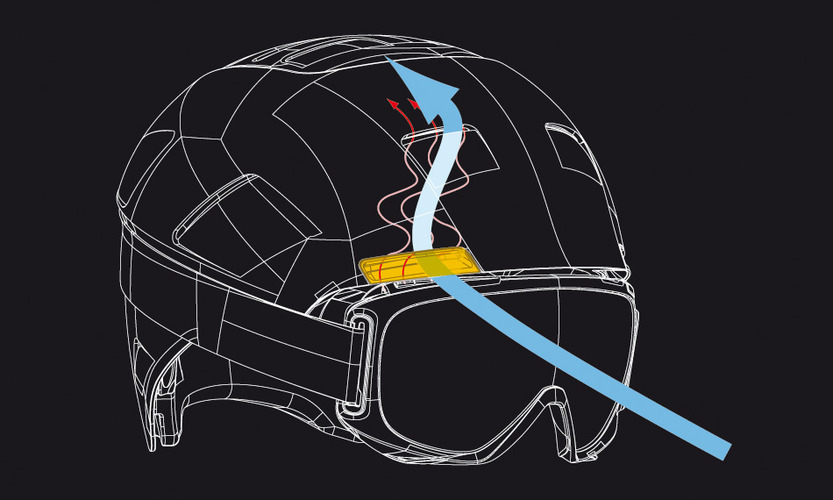 Adjustability
M-R.A.S. Fit System – The Micro Rotary Adjustment System (M-R.A.S) offers unparalleled adjustment, comfort, and stability. Using an automatic lock system, helmet fit is held securely in both directions. The M-R.A.S Fit System is built on a flexible structure, providing added comfort during use.
Removable Ear Cover – Removable ear covers for individual adjustment of temperature and acoustic preferences.

Removable Lining – Helmet features removable and washable lining pads.

Additional Features
Goggle Retainer – Advanced 1 or 3-point goggle fixation. For the perfect fit of your goggle.

Safety Standards
CE EN 1077 class B