Airbag
Removable Airbag System – The Removable Airbag System is a removable avalanche airbag system based on a square airbag that deploys behind the wearer's head. The user can easily and safely install the airbag in the appropriate backpack and remove it again as required. Installation or removal takes just a few minutes and the process is easy and safe to carry out. This allows the backpack to be used for other activities without the airbag system. The Removable Airbag System is completely compatible with all removable airbag system or R.A.S. backpacks and can be swapped between different backpacks.
Snowpulse® Mammut Airbag Technology – The functioning of the avalanche airbag is based on the physical principle of "inverse segregation." This sorting effect means that in an equally moving mass of particles, the smaller particles gravitate to the bottom while the larger ones rise to the surface. The avalanche airbag increases the wearer's wearer's volume, significantly boosting this effect. The avalanche airbag can therefore help to keep the wearer's body on the surface of the snow and thus prevent complete burial. The size and bright color of the avalanche airbag assists with rapid location.
Pockets
Padded Goggle Pouch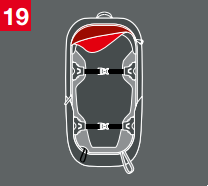 Front Pocket for Avalanche Safety Equipment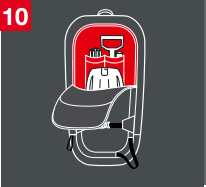 Zipped Inner Compartment with Key Clip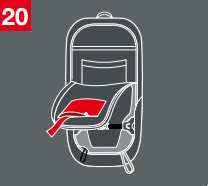 2 front gear loops for material and helmet fixation
Features
V-Frame 6 mm Aluminum, Adjustable, Load Distributing Internal Frame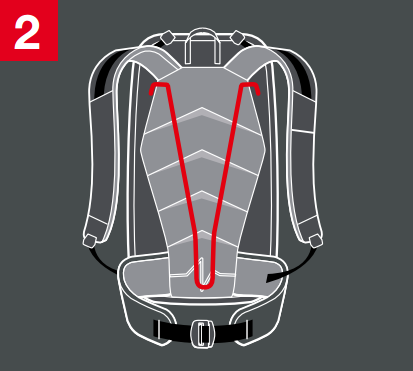 Safety Leg Loop
Diagonal, stowable ski attachment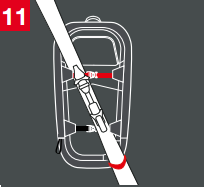 Snowboard Carrier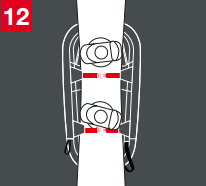 Hydration System Compatible
SOS label with emergency instructions
2-Layer, high-density EVA back padding, hip and shoulder belts with stretch fabric cover
Removable, Padded Hip Belt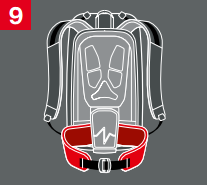 Side compression straps
2 front gear loops for material and helmet fixation
Cartridge Not Included – Mammut airbag packs are sold without the cartridge which must be purchased separately.
Warning – Wearing an airbag backpack is no guarantee of survival in an avalanche. Backcountry travelers are highly advised to educate themselves in snow stability assessment, route finding, and companion rescue and carry all of the conventional avalanche gear in addition to the airbag.