La Familia Partner - Arlberg Sports - Wenatchee, WA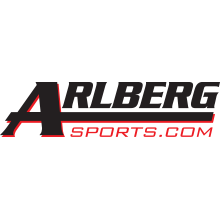 With over 50 years of experience, the folks at Arlberg Sports are your local experts in Wenatchee, WA for all outdoor needs. From biking to skiing, camping to hiking, and everything in between, they have you covered!
As passionate outdoor enthusiasts, they not only sell great products, they rely on them for their own adventures.
As a family owned business, Arlberg Sports takes great pride in their service, their staff, and each and every customer.

Free In-Store Pickup: If you're looking for a secure place to ship your evo purchase, or need additional service, local knowledge, or just a place to go talk about your favorite activities, then we're proud to partner with Arlberg Sports and know that they'll take care of you when you visit.

If you choose to pick up your order at Arlberg Sports, you'll receive an email when your order is ready for pick up. Orders will be held for 30 days unless additional time is requested. When picking up orders, please bring your order number, and a photo ID.

Primary Categories Serviced: Ski, Snowboard, apparel and accessories, Bike