La Familia Partner - Pro Ski Service - North Bend, WA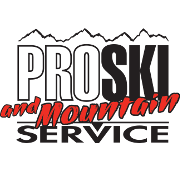 Pro Ski and Mountain Service
is a premier ski and mountain shop located in the foothills of the Cascades in North Bend, WA. They are committed to sharing their experience and passion for the mountains with everyone they have the opportunity to serve. With over 2 decades of retail and international mountain guiding experience inspiring their business they offer world class gear, product design and innovation and an exceptional customer experience.
Free In-Store Pickup:
If you're looking for a secure place to ship your purchase on evo.com, or need additional service, local knowledge, or just a place to go talk about your favorite activities, then we're proud to partner with Pro Ski Service, and know that they'll take care of you when you visit.
If choosing will call to Pro Ski Service you will receive an email when your order is ready for pick up. Orders will be held for 30 days unless additional time is requested. When picking up orders, please bring your order number, and a photo ID.
Primary Categories Serviced:
Alpine and Backcountry Ski, Climbing Gear, Outdoor Gear, Apparel and Accessories