La Familia Partner - Outdoor Gear Exchange - Burlington, VT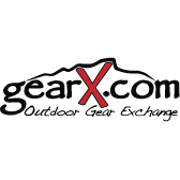 "
At Outdoor Gear Exchange we are passionate about the outdoors. Locally owned and operated in Burlington, Vermont since 1995, we pride ourselves on selling quality gear at the best prices possible to make the outdoors accessible and affordable for all levels of ability, from the occasional backpacker to the most accomplished backcountry skier. No matter when you visit our shop, you're guaranteed to find an employee who will enthusiastically chat with you about the latest gear, snow conditions, or your next adventure - heck, you might even find a partner. With a full service tech department and a selection of product at prices that are hard to beat, the Outdoor Gear Exchange is the must-see, one-stop shop if you are in the area, so come on by and leave inspired to explore the world outside!
"
Free In-Store Pickup:
If you're looking for a secure place to ship your purchase on evo.com, or need additional service, local knowledge, or just a place to go talk about your favorite activities, then we're proud to partner with Outdoor Gear Exchange, and know they'll take care of you when you visit.
If choosing to ship to Outdoor Gear Exchange, you will receive an email when your order is ready for pick up. Orders will be held for 30 days unless additional time is requested. When picking up orders, please bring your order number, and a photo ID.
Primary Categories Serviced:
Ski, Snowboard, Mountain Bikes, Climbing Gear, Outdoor Gear, Apparel and Accessories