La Familia Partner - SkiBoot Rx - Billings, MT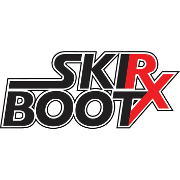 SkiBoot Rx
was founded by Tim Hedin in the Fall of 2013, and is the only certified MasterBoot fitter in Billings, MT. They specialize in custom boot fitting, and custom foot beds to ensure your boots ski great, and fit correctly. SkiBoot Rx also offers the best skis and boots from leading manufacturers, and offers a very personal one on one experience to get exactly what you're looking for.
Free In-Store Pickup:
If you're looking for a secure place to ship your purchase on evo.com, or need additional service, local knowledge, or just a place to go talk about your favorite activities, then we're proud to partner with SkiBoot Rx and know that they'll take care of you when you visit.
If choosing to ship to SkiBoot Rx, you will receive an email when your order is ready for pick up. Orders will be held for 30 days unless additional time is requested. When picking up orders, please bring your order number, and a photo ID.
Primary Categories Serviced:
Alpine Ski, Alpine Ski Boots