Construction
Bombshell Construction – Bombshell construction uses an injection molded ABS shell to withstand high impacts with unparalleled durability and dent resistance.
Ventilation
Airflow Climate Control – Strategically placed vents give you easy climate control in all conditions. Vent placement maximizes airflow and heat exhaustion in warm temperatures while minimizing undesired cold air drafts.

12 Vents
Adjustability
Self-Adjusting Lifestyle Fit System – Elastic in rear of liner adjusts to a range of head sizes.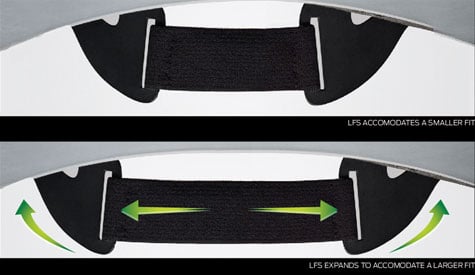 Additional Features
Removable Bombshell Earpads – Smith earpads, with their inner surface of technical materials, provide a comfortable seal from the wind and weather on even the stormiest days. For a warm spring day, remove the earpads entirely to reduce weight and maximize cooling. All earpads are fully removable and machine washable.
Removable Goggle Lock
Beanie-Compatible
Safety Standards
ASTM F 2040
CE EN 1077:2007 Class B
CPSC CE EN 1078