Construction
In-Mold – In-Mold is the premium construction for ultra-lightweight performance helmets and is characterized by an EPS liner that is molded directly to a lightweight polycarbonate shell. The result is a construction so light you'll forget it is even there.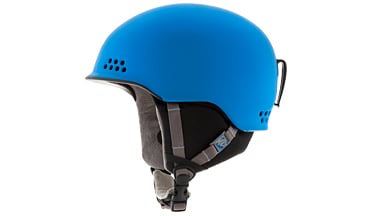 Ventilation
Passive-Channel Venting™ – Channels on the inside surface of the EPS direct air flow between your head and the helmet, removing moisture and excess heat, and keeping you dry and comfortable all day long.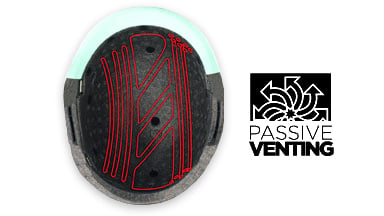 Adjustability
K2Dialed Fit System™ – An ergonomically inspired three-point adjustable interface maximizes fit and customization. Sizing your helmet with the twist of a dial gives you the ultimate convenience of on-the-fly adjustability.
Additional Features
Full-Wrap Liner – This full-coverage, washable liner snugly cradles your head, creating the unmatched fit of a K2 helmet. The liner features a crown mesh that wicks moisture and breathes to prevent overheating. There are no gaps, which means a better fit and improved comfort.
Side goggle strap holders
Safety Standards
Certified ASTM (F2040), CE (EN1077:2007 B)