Frame
Developed around the shape and features of the human eye, coupled with the pantoscopic angle of each frame, the goggle frame is minimized to stay out of the rider's sight. Optimized fit for medium to large faces.
Elongated cheek-bone design
K2 helmet-driven topline design for seamless helmet compatibility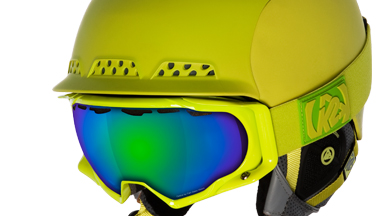 Minimalist external bridge structure for maximum lower field of vision
Slotted nose bridge design for optimal comfort and fit
Rounded ocular-based frame design for optimal comfort and fit
Softened frame design for visual balance
Lens
Optics by Carl Zeiss Vision – Creators of some of the world's most advanced optics, each lens is made of tough polycarbonate and treated with a hard-coating for superior performance and extreme scratch resistance.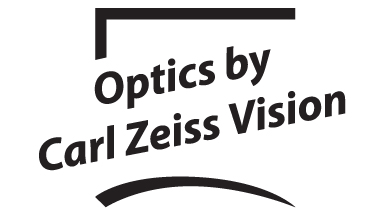 Double-layer spherical hard-coated lens, anti-fog, 100% UVA/B/C protection - Grade 1 ophtalmic standard
Custom-designed spherical lens shape for maximum field of vision and pantoscopic angle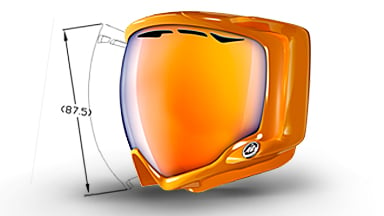 Ri-Pel® – Ri-Pel® is a proprietary hydrophobic vacuum coating that is applied to each one of K2's Optics by Carl Zeiss Vision K2 lenses. Designed to minimize scratching and smudging, expel residue from water, sweat and fingerprints and enhance overall visibility, Ri-Pel® offers the necessary lens protection required by today's riders.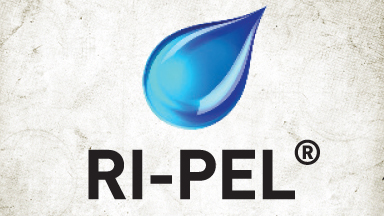 Octic Mirror – Octic Mirror lenses utilize a unique combination of base lens color coupled with an 8-layer dielectric mirror technology to deliver a stylish, performance-driven mirrored lens. The result is an attractive multi-layer mirrored lens that is designed to balance out harsh sunlight and glare, or enhance vision during low-light conditions.
Tripic Mirror – Tripic Mirror lenses use more modest hues such as Vermilion, Brown and Gray combined with a proprietary mirror technology to produce a series of performance-driven mirrored lenses with subtler tints.
Ventilation
Helmet-Compatible Lens Ventilation System for maximized airflow
Strap
Sublimated Design
Triple silicone-backed straps that keep your goggles firmly in place
Custom-engineered strap brackets that optimize goggle/helmet fit
Face Foam
Triple-Layer Fleece-Lined Face Foam – Custom-fabricated, triple-layer fleece-lined face foam delivers consistent comfort and allows for close face-to-lens proximity, maintaining the ultimate pantoscopic angle.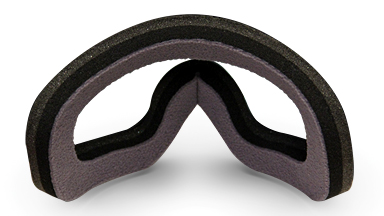 Proposition 65 Warning for California Consumers
This product may contain chemicals known to the State of California to cause cancer, or birth defects, or other reproductive harm.