Frame
Lightweight Thermoplastic Polyurethane (TPU) Frame – Thoroughly tested on the hill and in the lab, Anon's TPU has the highest resistance to abrasion, maintains consistent flexibility in changing temperatures, and has superior elasticity to fit every face shape.
Frame Height – 90 mm
Lens
anon. Spherical Lens Technology – Anon's Spherical Lens construction combines decentered technology with a lens curvature that mimics the curvature of the human eye for superior optics in all directions.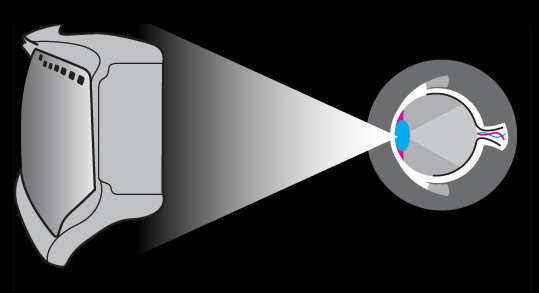 Integral Clarity Technology (ICT) – Anon's ICT anti-fog treatment delivers crystal clear vision, no matter what the elements throw at you. Starting with a porous cellulose inner lens surface for superior water shedding above and beyond standard acetate lenses, Anon applies its chemically etched ICT anti-fog treatment for long-lasting clarity. ICT works in tandem with Full Perimeter Channel Venting to tell moisture to go fog itself.

Spare Lens Included – Select colorways only!
Ventilation
Full Perimeter Channel Venting – Anon's Full Perimeter Channel Venting ensures maximum airflow, bringing fresh air into the goggle while pulling moisture away from the lens. Full Perimeter Channel Venting works in tandem with ICT to provide clear, fog-free vision in all conditions.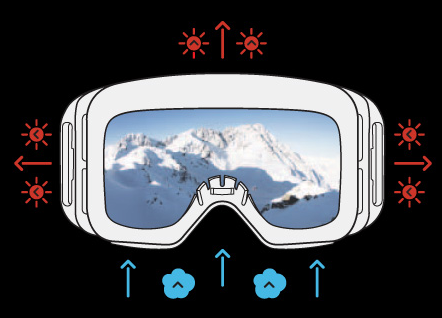 Strap
No-Slip Silicone Strap – Adjust it once, and leave it alone. Anon's no-slip silicone strap keeps goggles in place so riders can focus on what's ahead, not behind.
Face Foam
Triple Layer Face Foam – Variable density face foam uses moisture wicking fleece that provides a perfect goggle-to-face fit, sealing out the elements while providing hours of riding comfort.
Outlast® Fog Management Face Fleece – Outlast® Fog Management Face Fleece has been added to the Magna-Tech™ collection, providing a new level of anti-fog. Outlast Face Fleece is able to absorb, store and release heat proactively, controlling the production of moisture before it begins allowing you to maintain a cooler climate inside your goggle no matter how hard you send it.
Features
Over The Glasses (OTG) Compatible – anon offers a wide range of frames that can accommodate prescription eyewear worn underneath the goggle, which means never having to sacrifice vision, comfort, or style on the hill.
Microfiber Goggle Bag Included
Proposition 65 Warning for California Consumers
This product may contain chemicals known to the State of California to cause cancer, or birth defects, or other reproductive harm.