Toe
Triple Pivot Elite Toe – With a horizontally oriented spring, the Triple Pivot Elite Toe provides the highest energy absorption to reduce the risk of early release. The secure purchase on the boot lug optimizes power transmission and allows for durable, high energy use.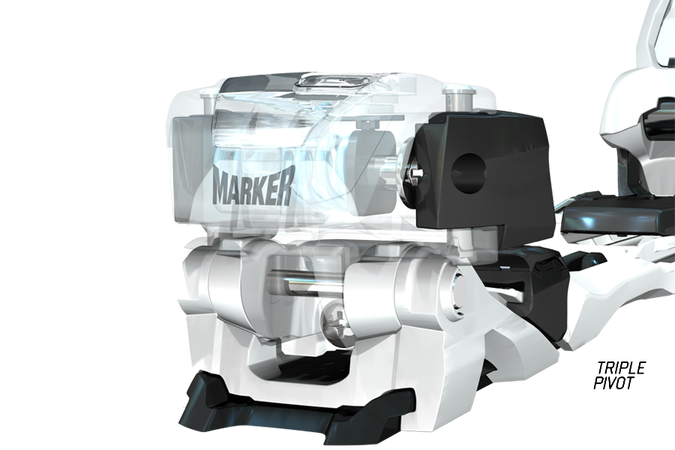 Gliding AFD – All Marker bindings are equipped with a moveable AFD (anti friction device), allowing a precise release, unhindered by dirt, snow, and ice buildup.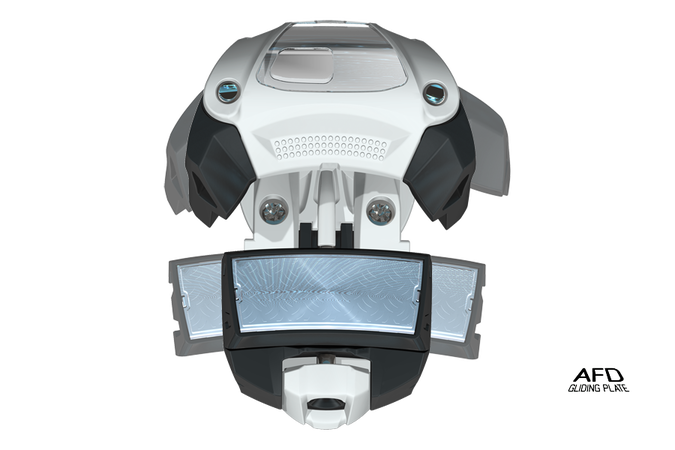 Heel
Inter Pivot Heel – Superior holding power for all types of freeskiing. The design focuses power in the direction of the boot sole, increasing elasticity. The overall design creates optimum power transmission.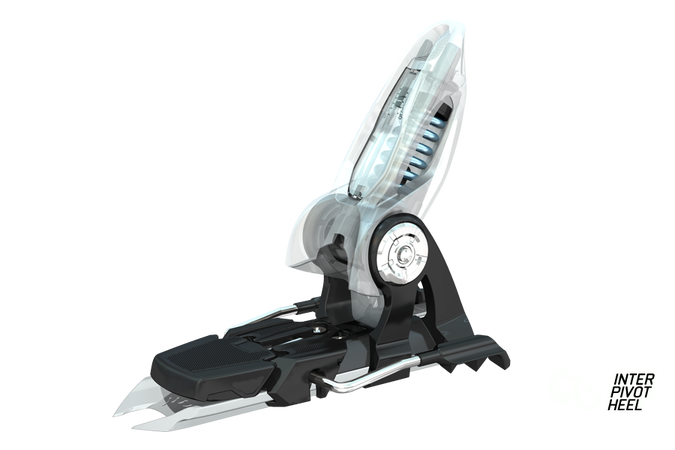 Tour Mode
0˚ / 7˚ / 13˚ Climbing Aid – Three climbing positions - 0˚, 7˚, and 13˚ which can be easily accessed with the ski pole, even in an unstable standing position.
Backcountry Comfort – The patented, ergonomically shaped lever under the boot allows comfortable opening and closing. The position prevents the binding from unwanted release and provides unparalleled security against an undesired "telemark" situation.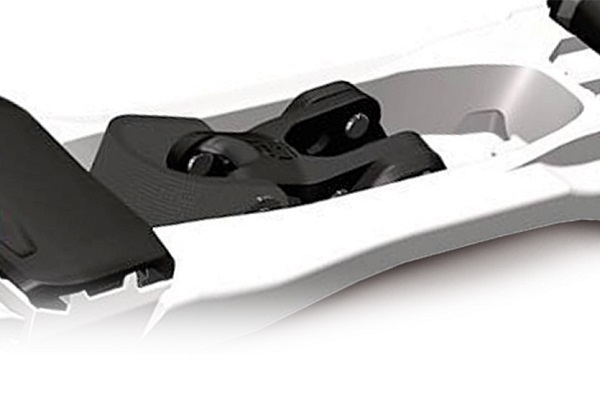 Additional Features
Extended Power Frame (EPF) – Bigger, better, and 28% wider. The screw pattern is 10mm wider than before, providing incredible power transmission. Extended Power Frame is designed for skis 89mm and wider.
Hollow Tech – Fiber-reinforced frame provides impressive stability and is yet very light, thanks to a hollow, gas-injected construction.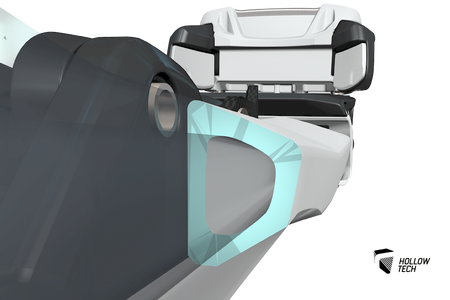 Power Width Design – The original Marker breakthrough for wider freeskiing skis, based on a 76mm platform. Wider connection brackets create better power transmission for all Marker Royal Family and Tour F10 bindings.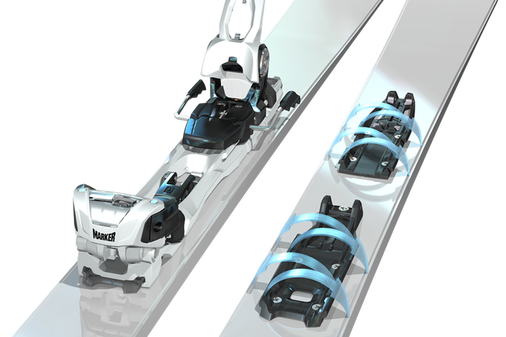 Magnesium Parts – Magnesium's light weight and high strength make it perfect for high-end bindings.
Ski Compatibility
We recommend a brake width equal to or at most 15 mm wider than the ski waist width.
Alpine / AT Compatible – Compatible with Alpine (ISO 5355) and AT (ISO 9523) soled boots