Toe Piece
Automatic Wing Adjustment – Automatic adjustment to boot width and height just by stepping-in. You can forget but nevertheless, trust your bindings!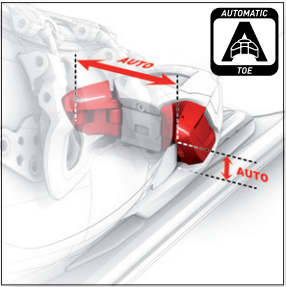 XL Wings – New longer toepiece wings provide superior lateral power transmission, better centering and easier step in in powder.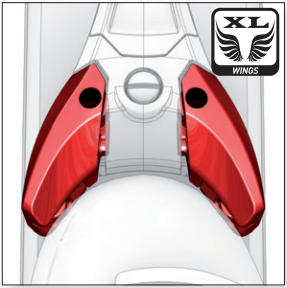 SCP Slider Pedal – Antifriction system to guarantee safe release.
Vertical Progressive Pivot – A controlled release for backward falls. Protection and confidence to gain speed and fun.
Heel Piece
Easy Step-In – Makes stepping in very easy with no compromise on safety and performance.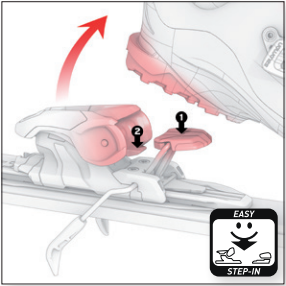 Additional Features
Low Profile Chassis – Low stand height for increased terrain feedback and enhanced power transmission.
High Lateral Transmission – More precision, more control to reach a new level of performance.
Adjustment Range – 28 mm
Height – 16.5 mm
Ti Construction
Ski Compatibility
We recommend a brake width equal to or at most 15 mm wider than the ski waist width.