Rocker Type
Freestyle Baseline™ – Freestyle Baseline is a versatile twin rocker design built to dominate any freestyle line. Just enough rise in the tip and tail contact points to create a loose, buttery feel while maintaining instant response and pop.

Tweekend™ – A revolutionary tweak to the ends of K2's industry leading Baseline technology. By extending the Baseline rocker all the way out to the ends of the board, an additional rideable surface is unlocked, giving you a bigger, more stable platform to press, float and land on.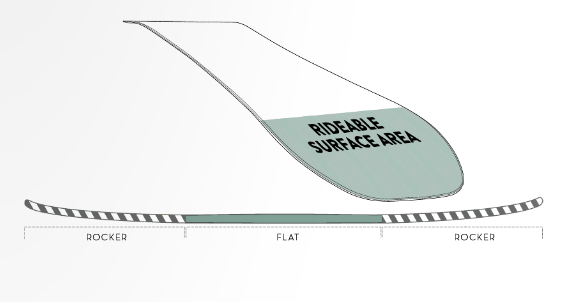 Flex
4 - 6 – All-mountain performance and precision.
Shape
True Twin – Symmetrical board for seamless regular and switch riding.
Jibtip™ – Shape allows for more edge contact and lower swing weight.
Core
W2 Core – Three species of renewable wood are assembled to optimize strenghth, reduce weight, and enhance damping without the addition of other materials.

Rhythm Core – Women's specific core. With a unique configuration of wood species that focus on reducing swing weight. The result is a lighter feel and super fast transition from edge to edge.

Laminates
Carbon Web I – Optimized to match K2's baseline profiles, carbon web boosts the feel and energy return of K2 snowboards. Offered in two levels of sensitivity, the Carbon Web extends out beyond the contact points, supporting the whole length of the tip and tail. This results in a more connected feedback loop from terrain to rider.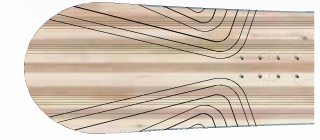 Biaxial Fiberglass – The classic structure laminate, biax glass provides balanced all-purpose flex and performance.
Sidewalls
Patented Hybritech™ Construction – Hybritech™ is the most efficient way to make a snowboard without sacrificing one ounce of performance. Featuring sidewall along the running surface that flows into the nose and tail providing low swing-weight, optimized turn initiation, and durability.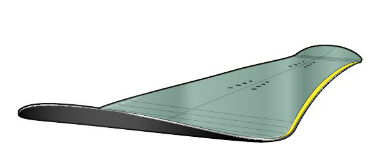 Base
2000 Extruded – This base material is fast in a variety of conditions, it's easy to maintain and exceptionally durable.
Binding Compatibility
2 x 4 Insert Pattern