Rocker Type
The System Rocker – This rocker deck's design eliminates the leverage required to release and re-engage a snowboard's outside contact points. In translation, riders get a seamless turn initiation, better float in powder, and more fluid spins and slides. Parabolic Rocker – The System utilizes rocker profiles created using the parabolic arc, which progressively reduces the amount of rocker toward the tip and tail of a snowboard. This creates low, more effective profiles and ensures the outside contact points are close enough to the snow to engage when maximum performance is required: higher speeds, loaded turns, and bigger landings.

Flex
Medium Flex – The most versatile flex because it is equally responsive and friendly giving riders peak performance all over the mountain.
Shape
Mountain Twin – A shorter tail than nose gives this board a slightly setback feeling keeping the board on top of the snow and perfect starting point for progression.
Thunderhead Tips – Big-mountain versatility and speed in the deepest snow.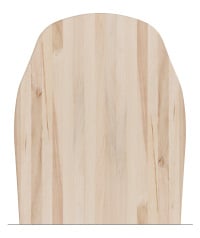 Grip Tech Sidecut – Grip Tech is a tri-radial sidecut design that is not blended. Shaping intersections have been transformed into heel and toe contact points that provide a direct, more ergonomic way to grip snow. Grip Tech effectively moves a board's primary interface with the snow underfoot, delivering designs that don't lose performance as the leading sections of the effective edges are lifted from the snow.

Core
Highland Core – Arbor's highest-end core, made from a blend of estate-grown Poplar and Paulownia to provide the lightweight performance ideal for backcountry and powder.
Laminates
Mixed Glassing – Extra strength, extra performance thanks to Arbor's Triax over Biax lay-up.
Carbon Uprights – This board reinforcement places two carbon fibers from the tip and tail, just past the inserts. This addition makes for a durable, poppy board with backcountry performance.

Sidewalls
360 Rails – The sidewall fully wraps the circumference of the deck to deliver an incredibly tight tolerance for improved board life and durability.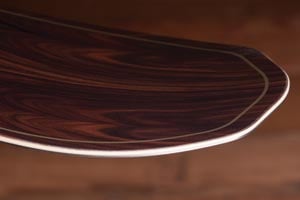 Base
Sintered Base – A higher molecular weight provides added durability and speed.
Die-Cut Base – Base color displayed may not be available. Base colors may vary.
Topsheet
Premium Inlaid Power Ply – The Power Ply works like an added layer of fiberglass. During construction, the natural wood or bamboo fibers are turned into a composite layer inside the board.
Binding Compatibility
2x4 14-Pack Inserts