Flex
Flex Rating: 9 (1 Soft - 10 Stiff) – A stiff flex for hard charging.
Energizer Bars – A Malamute exclusive! Located on the inside of the outer shell, the 2 removable energizer bars allow you to customize your flex intensity as well as keeping the longevity and consistency of the flex for the lifetime of the boot.
Power Frame – A Malamute exclusive! Unique RPU reinforcement panel that offers the best long-lasting flex for the lifetime of your boot.
Fit
Full Custom Fit Pro – Heat moldable, multi-density foam throughout the entire liner with removable ankle inserts for an even more customized hold.
Ankle Guards – Removable ankle inserts located on the liner that let you adjust your idea heel hold.
Integrated Heel Strap – A Malamute exclusive! An adjustable internal heel strap locks your liner to the boot sole for a precise power link and better support.
Liner
Platinum 4D Liner – Your all mountain best friend: The Platinum 4D liner locks your heel down with its unique anatomical architecture. It's called the king of support, because nothing rules over this full custom fit Pro, multi density liner with removable ankle inserts for maximum adjustment. And the cherry on top, create your own customized long lasting flex pattern thanks to the removable Energizer Bars.
Heel Grip – Specific Cat-Tongue material around the heel, so your socks are perfectly gripped into the boots for a comfortable increased heel-hold.
Lacing System
PowerLock Pro – A Salomon standard, redefined: The soul of Salomon's well-known lacing system has been given a new lease of life with a bombproof criss-cross locker on the tongue and anti-catch hooks on the upper. This is a truly powerful and easy system that can handle anything on the mountain.
Footbed
Ortholite C3 Footbed – High density base + memory foam layer + an EVA heelcup for maximum comfort, support, and fit.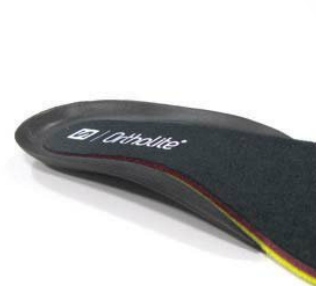 Sole
Hike Outsole – The most performance driven outsole for All-mountain use. Inspired by its touring version on the Synapse range, the Hike outsole offers grip, traction and flexibility.
Additional Features
Wash & Wear Liner – Wash it, just like your favorite T. New process using new materials & specific construction that doesn't necessitate glue, making the liner easy to wash.