Flex
Flex Rating: 8 (1 Stiff - 10 Soft) – Stiff flex ratings are for aggressive riders who need ample responsiveness. Carving at high speeds, stomping jumps and hiking in the backcountry, you will benefit from the extra support and foot hold throughout the entirety of the boot.
Fit
Articulating Cuff
Liner
Intuition™ Pro Foam 3D Liner – Precision fit and dialed riding performance that holds up to pro abuse / High density thermo-forming Intuition foam / Internal "J" bar and external "J" bar with full body reinforcement for heel hold and powerful control / Integrated power strap for extra support and stay-tight closure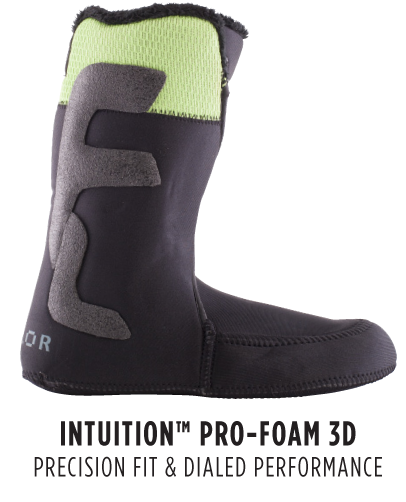 Lacing System
K2 Double Boa® Outer Lacing – The boa dial(s) deliver a micro-adjustable, precision fit. Simply push it in and turn. It offers nearly infinite degrees of tuning, on-the-fly.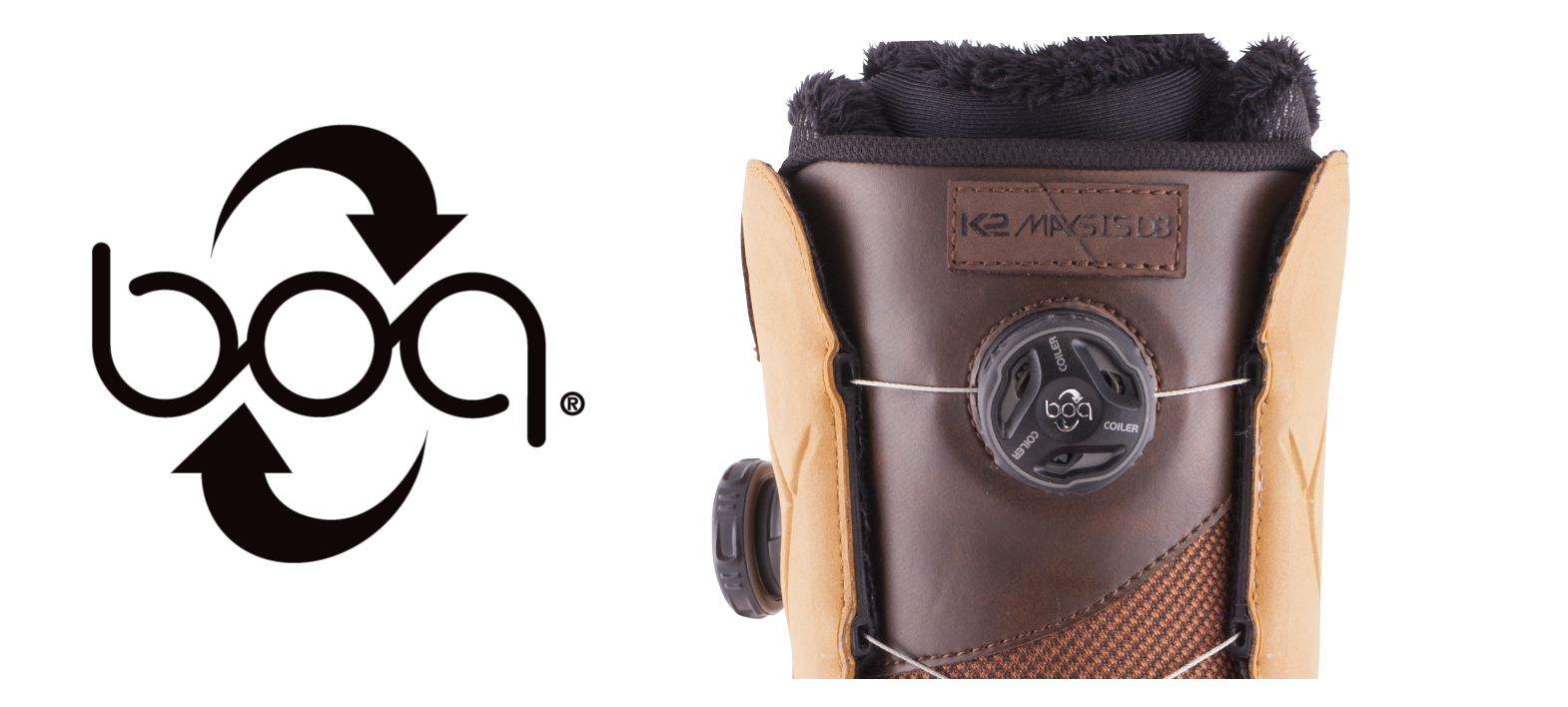 Boa® Conda Liner Lacing – The patented K2 CONDA System allows you to tighten, loosen or adjust your liner on-the-fly – from outside the boot! The first time you try this, you'll wonder how you ever rode without it. How it works: Whether attached to a Boa® reel or part of the K2 Conda™ system, the CONDA minimized harness is securely built into the shell of the boot and tightens around the liner to lock your foot in position. Focus is on the superior ankle support and heel hold. The harness lace is threaded through a floating tongue lace guide, allowing riders to customize fit for maximum comfort.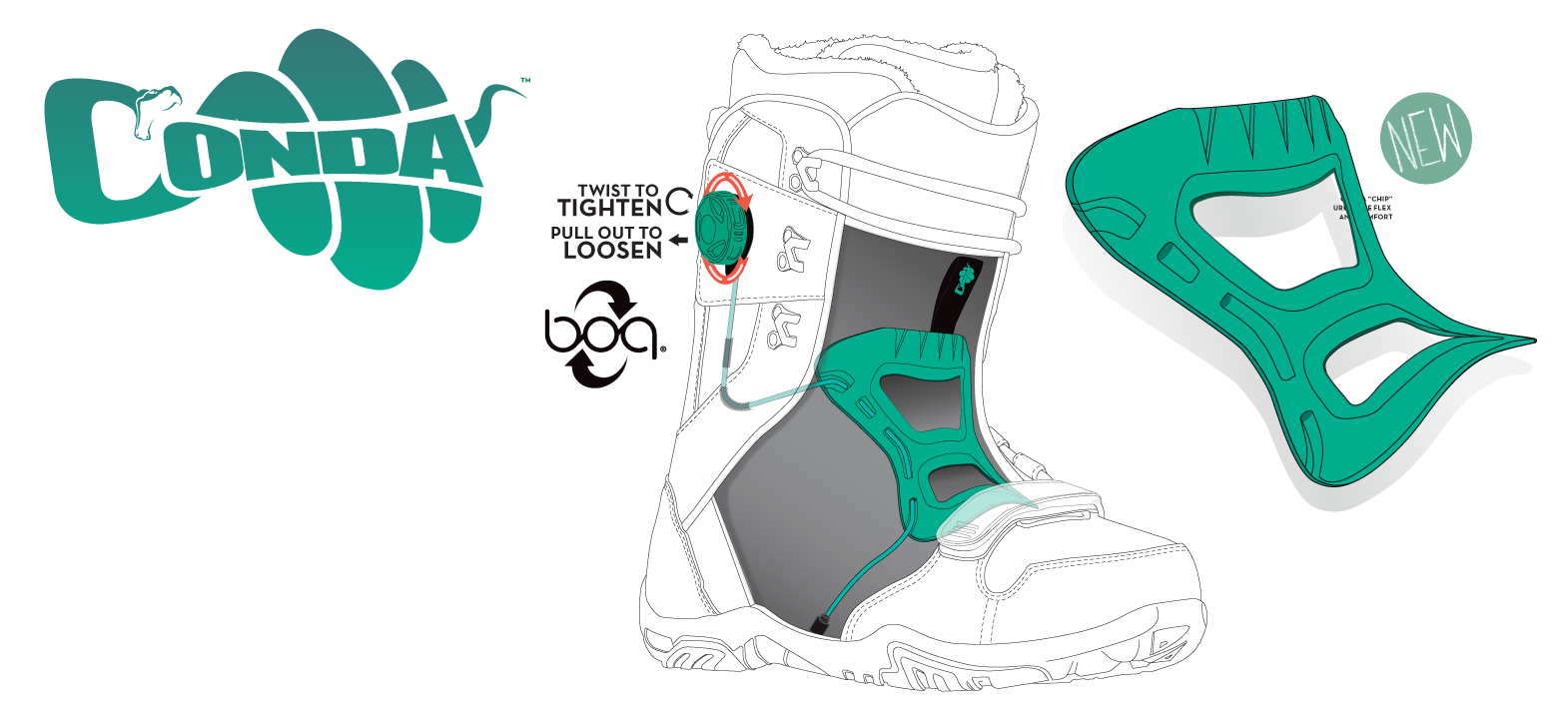 Footbed
3D Formed EVA – Soft and durable sole with Harshmellow™ pods for added comfort
Sole
Vibram® V4 Outsole – Combining Vibram's® 70 years of experience in outsole design with K2's 27 years of snowboarding knowledge - this is the very best in snowboard boot outsoles. Focused on durability, weight reduction, grip and classic lug design, it just doesn't get any better than the V4 outsole.
Harshmellow Outsole – Formulated for long lasting impact absorption and vibration killing, the same Harshmellow material used in boards and bindings can be found in K2 boots. Harshmellow is integrated into the heel and forefoot areas, minimizing rebound and making landings softer and more controlled.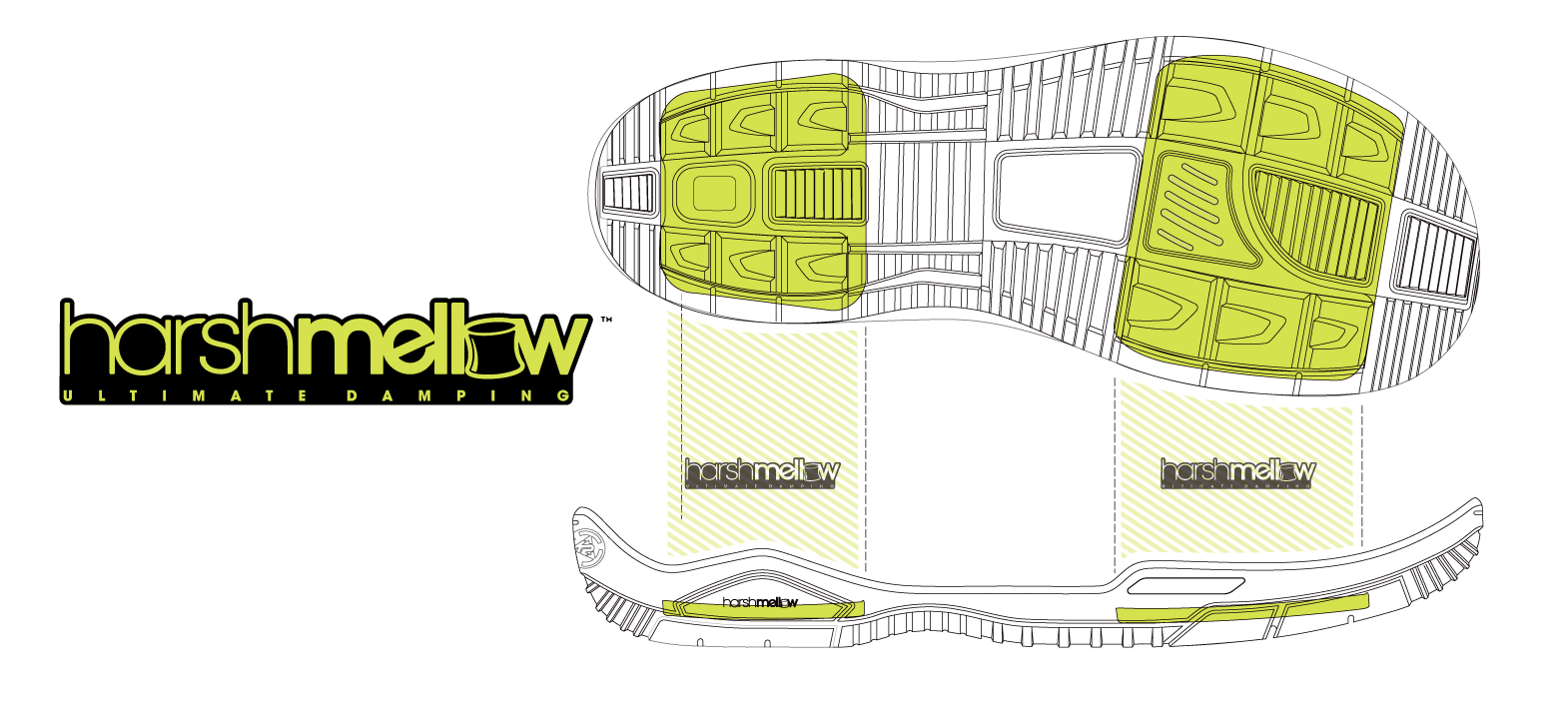 Additional Features
Endo™ Construction – Endo construction is based on a urethane endoskeletal structure that focuses boot structure and flex into a single engineered part. The result is a structure that flexes and returns without breaking down when compared to the stitch and glue construction of traditional boots. You get consistent flex and a boot that returns to a neutral riding position quicker and with more energy, which helps you ride longer.