Rocker Type
Power Press Rocker – The power press rocker allows riders to easily lock into defined presses and the tip and tail concave comes in handy on pipe features.
Shape
Flat Nose Profile
Hull
Tip to Tail Dual Concaves
Rails/Edges
Full ABS Sidewall – Building a stronger board through impact protection is the goal behind ABS Sidewall construction.
Core
Fully Machined Crossover Core – Combining E-Core and Bio 3 materials to create a lightweight and durable core, perfect for the park.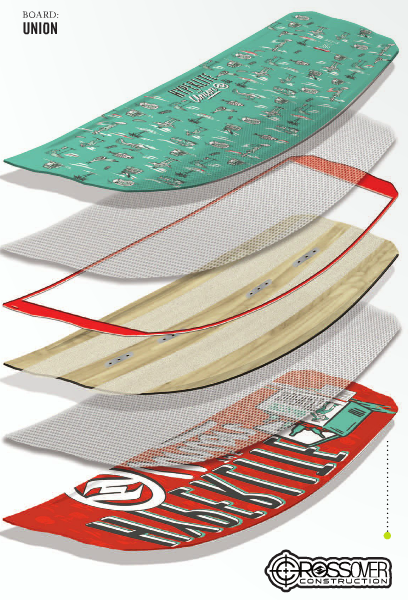 Laminates
Layered Glass – Hyperlite's fiberglass is available in 3 weights depending on the board. Over time, traditional woven glass fibers will separate. With layered glass every Hyperlite deck will have the same pop off the double year after year.
Monocoque Construction – Integrating the top glass and the bottom glass into one. Generating a more durable board on side impacts thus prevent delamination.
Base
Sintered Enduro Base – Hyperlite's Sintered Enduro base is the strongest most durable running surface they offer. The Sintered Enduro formula undergoes a process that creates a strong bond between particles making the finished product nearly indestructible.
Fins
Finless
Additional Features
M6 Inserts