Rocker Type
NoHang-Ups Pop 2.0 – Using a unique Diamond and 3D Continuous Curvilinear Rocker (CCR), Rome built a camber that optimizes the responsiveness and control of positive camber underfoot, and the looseness of rocker at the nose and tail. The Diamond is the key. In the Diamond, Rome put full-width positive camber between the feet and then extend positive camber in the centerline almost to the contact points in the tip and tail. This powers a rocker feel with directional control and a ton of power down the centerline of the board. Outside of the Diamond, the 3D CCR elevates the nose and the contact points off the snow. Great for all-mountain snowboarding in all types of snow.
Shape
Almost Twin – Everything is perfectly symmetrical, but the nose is slightly longer than the tail to help you float in powder.
ButterOut Transition Zones – Smoother presses and playful butters are the name of the game with Rome's Butterout Transition Zones. By elongating the transition from the boards' sidecut into the nose and tail the board we effectively mellow out the engagement for the boards' edge for smooth butters.
Core
SuperPop Core Matrix – Increased pop and snap with the use of long poplar wood sections combined with three separate zones of low-density wood for lightness.

HotRods | Carbon Single Barrel – A single rod of carbon milled into the centerline of the tip and tail for higher ollies, stronger slashes and stompier landings.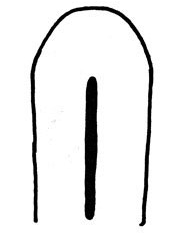 Laminates
StraightTriax 30 – The go-to laminate for all-terrain snowboards. 30-degree fibers provide enough flex to butter and press while still providing enough responsiveness to slay turns and boost ollies.

Z-Tech 1.0 – A band of Zylon down the core improves the flex, pop and power of the board without adding weight or stiffness.

Base
SinterTrue – When waxed regularly, highly porous sintered bases are the fastest and most durable.
Binding Compatibility
2 x 4 / 4 x 4 Insert Pattern