Rocker Type
Stay Positive Camber – World-renowned pop and agility for riders who want response and stomp.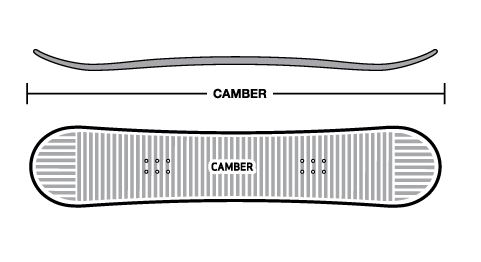 Shape
Almost Twin – Everything is perfectly symmetrical, but the nose is slightly longer than the tail to help you float in powder.
Core
SuperPop Core Matrix – Increased pop and snap with the use of long poplar wood sections combined with three separate zones of low-density wood for lightness.

Turborods - Carbon Single Barrel – Anchored only at the end near the inserts, a single rod of carbon inside a sleeve flexes dynamically for higher ollies and more stable landings.

Laminates
StraightTriax 30 – The go-to laminate for all-terrain snowboards. 30-degree fibers provide enough flex to butter and press while still providing enough responsiveness to slay turns and boost ollies.

Z-Tech 1.0 – A band of Zylon down the core improves the flex, pop and power of the board without adding weight or stiffness.

Base
SinterSpeed – Rome used a high-end sintered compound to bring new levels of speed to your riding. SinterSpeed retains the absorbed wax helping you maintain max speeds between waxes for effortless ripping and jump boosting.
Die-Cut Base – Base color displayed may not be available. Base colors may vary.
Edges
Impact Edges – Resists impact from hard riding.
Binding Compatibility
2 x 4 / 4 x 4 Insert Pattern