Flex
Flex Rating: 8 (1 Soft - 10 Stiff) – A stiff flex for sustained power and higher speeds.
Fit
Full Custom Fit – Heat moldable, multi-density foam throughout with removable heel inserts for custom fit options.
Heel Grip – Cat-tongue like material reinforced at the heel helps grip your socks to the inside of the boot for an increased heel-hold.
Liner
Gold 3D Exhale Liner – Ideal for "hike and ride" days and splitboarding, the Exhale has 100% heat moldable foam, a perforated insole and outsole and mesh channels to keep your feet cool and comfortable.
Lacing System
PowerLock Pro – A Salomon standard, redefined: The soul of Salomon's well-known lacing system has been given a new lease of life with a bombproof criss-cross locker on the tongue and anti-catch hooks on the upper. This is a truly powerful and easy system that can handle anything on the mountain.
Footbed
Ortholite C3 Footbed – High density base + memory foam layer + an EVA heelcup for maximum comfort, support, and fit.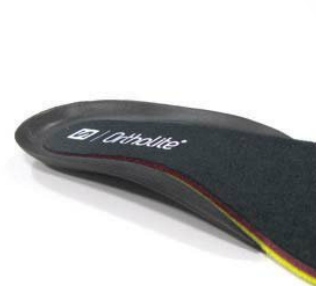 Sole
Hike Plus Outsole – A high traction design for hiking and touring, with shock absorbing rubber pads.
Additional Features
Quickdry Panels – Made of sweat-wicking fabric strategically located on the tongue liner that will keep your feet dry and warm during long cold rides.
Wash & Wear Liner – Wash it, just like your favorite T. New process using new materials & specific construction that doesn't necessitate glue, making the liner easy to wash.