Flex
Flex Rating: 2 (1 Soft - 10 Stiff) – These bindings have a soft flex rating making them a great choice for beginner to intermediate riders. By providing a forgiving and relaxed feel at slower speeds riders will be able to link turns and stop with ease.
Baseplate
Rock-It Ready FT Kido Base – Designed in a one-piece simple construction to create a lightweight and durable base. The smooth footbed with disc cover eliminates snow and ice build-up. A micro-traction surface ensures stability. The footbed is slightly raised at the toe to emphasize pressure input and help beginners maneuver with ease.

Straps
C.C.C. Straps – Compound Curve Construction. Designed with precision the straps conform to the complex curves of a riders boot. The contoured shape acts like a second skin for a secure and comfortable fit.

Buckles
Auto-Open Lever – This lever opens the straps when you lower the highback. It only takes one click to close back up.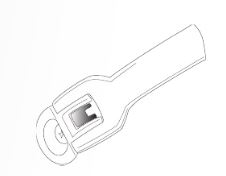 Cam Lever Adjustment Buckles – Lightweight and simple to use. By flipping over the lever you can adjust straps to desired length and then snap back into place.
Highback
Reclining Highback – Reclining highbacks make it easier for kiddos to get in and out without fuss.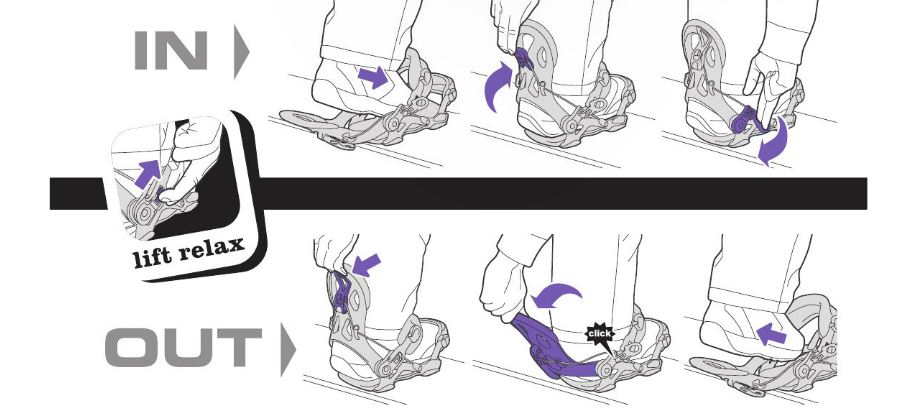 RX SG Highback – These kid-specific highbacks have a large, easy-to-use lever for reclining. The forward lean is preset in three positions on a cable making adjustments quick and easy.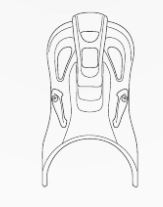 Additional Features
Pressure Relief Button – Riders can press this button to reduce unwanted pressure on the front foot from the ankle strap. Less pressure increases the blood flow to your feet to keep them nice and warm.
4 x 4 and 3 Hole – Riders can use 3 or 4-hole mounting patterns giving them countless stance option to cater to their preferences.