Flex
Flex Rating: 4 (1 Soft - 10 Stiff) – A mild flex gives you forgiving responsive that's playful for riding the entire mountain.
Baseplate
FT4 Base – A wedge design creates a predictable and lively response. The FT4 effectively transmits your input energy for heightened rider-to-board connectivity.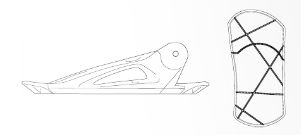 Straps
Inverse Single Panel Ankle Strap – Designed to conform to your boot with a smooth and consistent fit. Inverted construction features a soft round radius and plush padding for ultimate comfort.

Fab Fit Toe Strap – Oversize surface area for extra stability and control. Soft Textiles conform to the shape of your boot toe for secure fit.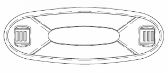 Buckles
Auto-Open Lever – This lever opens the straps when you lower the highback. It only takes one click to close back up.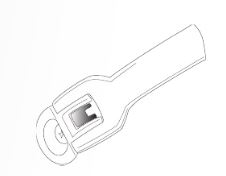 Cam Lever Adjustment Buckles – Lightweight and simple to use. By flipping over the lever you can adjust straps to desired length and then snap back into place.
Micro Buckle – This miniature ratchet allows you to tighten or release the strap tension. Tighten a few clicks for a big hit or loosen for relaxed terrain. Riders can use micro buckle to release strap for extra space when riding steep terrain.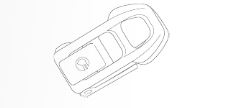 Highback
RX S – The cored design of the highback provides riders with comfort and support. Extra cushioning from harsh landings comes from EVA throughout. An extra-large highback release lever makes for fool-proof entry and exit in a hurry.

Reclining Highback – This highback reclines for a easy entry and exit. So easy, you can do it on the chair!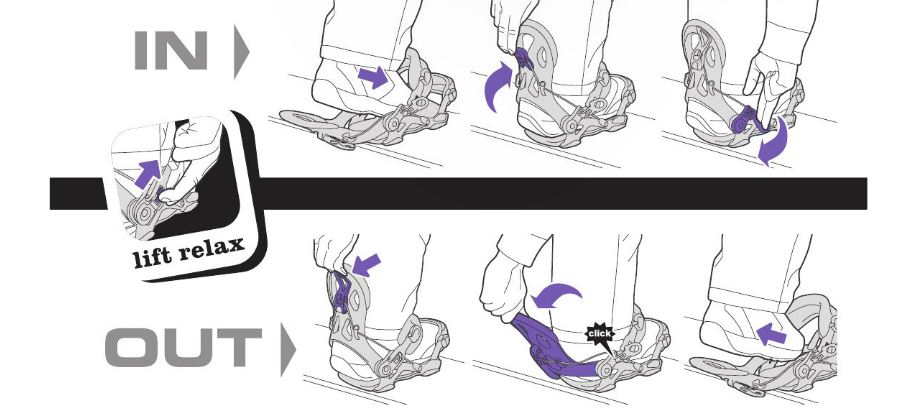 Additional Features
Pressure Relief Button – Riders can press this button to reduce unwanted pressure on the front foot from the ankle strap. Less pressure increases the blood flow to your feet to keep them nice and warm.
4 x 4 Disc and Channel