Flex
Stiff flex for powerful control
Baseplate
SubBase Pad – The SubBase Pad absorbs chatter and takes the compression from big landings before it gets to your bindings.
Glass-Filled Baseplate – Glass filled baseplates for added flexibility and pop.
Straps
PF.1 Ankle Strap – The Progressive Flex ankle strap gives all-mountain comfort in a simple style for support.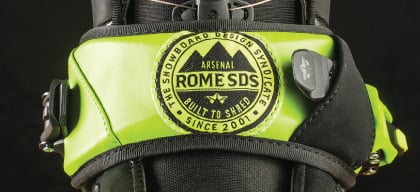 Conformist Toe Strap – Rome's Conformist Toe Strap is a classic design for over-the-top and over-the-toe coverage that conforms to all boots in the market.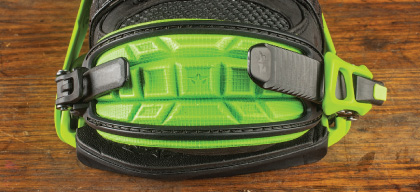 Highback
Arsenal Highback – Durable and dependable with a mixture of flex and support in a lightweight profile.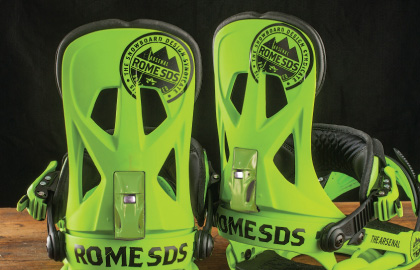 Forward Lean Adjustment – Forward Lean Adjustment consists of an adjustment mechanism located on the back of the highback for customized forward lean.
Additional Features
UnderWrap Heel Hoop – The iconic design lets you transfer pure power from heel to toe and still flex with the board from side to side.
Rome Customization Foundation – Highback rotation, 9 Times Ankle Strap Position, Adjustable Toe and Heel Ramp, Forward Lean
Rome QuickTech Foundation – AutoStrap.2 Technology, QuickStrap.2 Technology, QuickLock Forward Lean