Shell Material
Genuine Leather – Premium grade leather offers water-resistance and exceptional durability.
Membrane
GORE-TEX® Waterproof / Breathable + Gore Warm – Gloves engineered with GORE-TEX® inserts + Gore Warm technology are durably waterproof, windproof and breathable -- guaranteed. Even in harsh conditions the whole system of inner lining, membrane and outer material is optimized to keep your hands warmer for longer.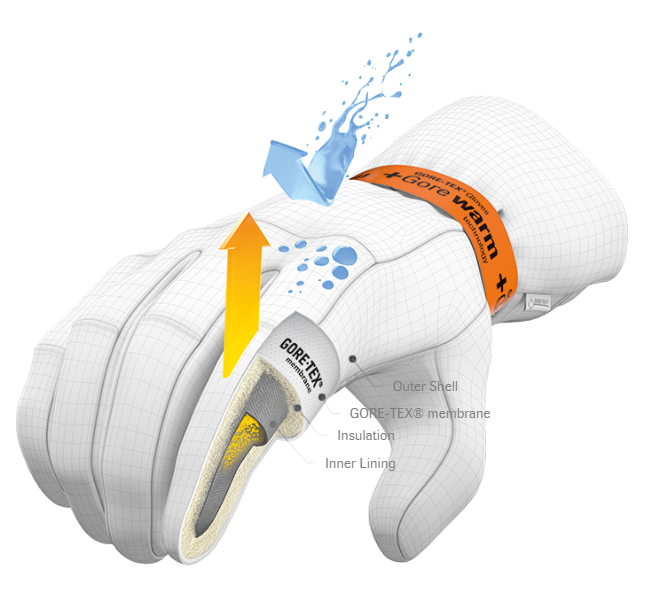 Insulation
Thinsulate™ 300 g / Thinsulate™ 120 g – The unique microfibers of Thinsulate insulation are ten times smaller than the fibers of other synthetic insulations, which means they're more efficient at trapping air and more effective and keeping you warm. Thinsulate is breathable, moisture-resistant and washable.
Lining
150 g Micro Bemberg – Armada's lightest liner material provides no extra bulk, soft feel, and great moisture management.
Palm
Synthetic Suede – Synthetic Suede is used on the palm and provides good durability and grip as a result, it's usually paired with Armada's Silly (silicon) prints.
Silly Palm Print – The Silly (silicon) print delivers graphics along with exceptional grip.
Features
Lazy Finger Tech – A design that incorporates the natural curve of your hand into the glove's construction -- because your fingers have enough work to do just keeping you warm.
Removable Leash – The removable stretch-wrist leash keeps your gloves secure on the lifts.